Can I just briefly say how shiny the cover is? It…sparkles. And it's pretty. And those shoes! Okay, now that I'm done slobbering over Dot's Louboutin heels, I should probably talk about this book. Which was terrible, really. In a pretty good way.
SPELLED
by Betsy Schow
Sourcebooks Fire, June 2015
Fairy tale fantasy
Rated:  / 5 cookies
provided by NetGalley
Fairy Tale Survival Rule #32: If you find yourself at the mercy of a wicked witch, sing a romantic ballad and wait for your Prince Charming to save the day.

Yeah, no thanks. Dorthea is completely princed out. Sure being the crown princess of Emerald has its perks—like Glenda Original ball gowns and Hans Christian Louboutin heels. But a forced marriage to the brooding prince Kato is so not what Dorthea had in mind for her enchanted future.

Talk about unhappily ever after.

Trying to fix her prince problem by wishing on a (cursed) star royally backfires, leaving the kingdom in chaos and her parents stuck in some place called "Kansas." Now it's up to Dorthea and her pixed off prince to find the mysterious Wizard of Oz and undo the curse…before it releases the wickedest witch of all and spells The End for the world of Story.
Gifly Thoughts
You know, the last book I'd read that put a spin on The Wonderful Wizard of Oz wasn't so great. So I was both apprehensive and eager when I saw this book on NetGalley. Apprehensive because I didn't want to have to read another Oz-spinoff that would make me groan from the blatant predictability and obvious-ness of it all. Eager because those damn sparkly shooz grabbed me (and I'm not even that much of a shoe kind of girl, but admit it, they are SHINY).
The first half of the book kind of did make me regret starting. By the first few pages I think the eye-rolling started, too. By the time the words "Blooming Dales" came up on the page, my head hit the desk so fast that my mutterings got muffled beneath wood and glass. Things continue to get cheesy. Like, melted grilled cheese sandwich cheesy. At some point there was a little wordplay going on with a One Direction song (the band was titled "Wrong Direction") and I wanted to cry a little bit inside. Not to mention the fact that the supposedly "hip" pop cultural references are going to make this book look super-dated later on. Sigh.
Luckily, I happen to like grilled cheese sandwich. Done right, that is. Of course there is the matter of having to ingest so much cheese, and that's also not quite a good thing.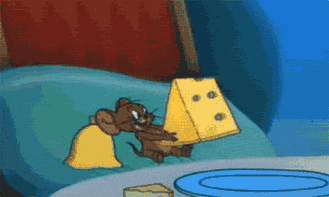 And Dorthea at the beginning of the story? Lord, I wanted to slap this biznatch in the face. You know what, I think everybody did, including her fairy godmother. I'm supposed to feel bad because the poor imprisoned (by poor, I mean rich, and by imprisoned, I mean in a frelling castle) girl's family is cursed, and nobody has any idea when this curse is going to take place. On top of that, oh, look, she's set to be engaged, and the prince absolutely hates her.
But come on, who wouldn't? Dot was totally spoiled.
HOWEVER–and this is a big however–she comes to her own during her journey. With Rexi and Kato's help, of course. And can I just say how much I frelling adored Kato as a teeny chimaera? Well, I liked him from the get-go. And mostly because of this:
"Are you okay?"

"That's a dumb question. I ran into a wall. Of course I'm not okay," he snapped at me grumpily.
And humorous gems like these are probably good reasons to keep reading the book.
Anyway, Dot does manage to grow on me as a character, and by the time her hair started glowing green, I was already on Team Dorthea.
The turning point for me, however, was the introduction of THE witch: Blanc. Sure, Griz is pretty psychotic, but apparently Blanc is even worse, and the threat of her getting out of her prison was, well, quite frightening, considering how frelled up the Story world already is.
As far as predictability, it was a pretty easy story to follow. There were a lot of plants that ended up being followed through in the story, and admittedly, I got pretty good at figuring them out early on. There were a few twists that I should have seen coming, though, but I didn't, so it was fun going back to previous events to see how I missed the twists.
Overall, there was a lot going on, and the cliffhangery epilogue does pave the way for a sequel. I might actually want to see what happens next!
3.5 out of 5 cookies!
---