Okay. I knew, going into the book, that it was a steampunk book mostly because I'd heard of Cherie Priest from the steampunk-lit circle. I knew, going into the book, that the book took place in Seattle during the American Civil War, which was an interesting prospect altogether.
What I had not expected were the zombies.
---
BONESHAKER
Cherie Priest
Tor Books, 2009
Steampunk, zombie, war
Rated:  / 5 cookies
In the early days of the Civil War, rumors of gold in the frozen Klondike brought hordes of newcomers to the Pacific Northwest. Anxious to compete, Russian prospectors commissioned inventor Leviticus Blue to create a great machine that could mine through Alaska's ice. Thus was Dr. Blue's Incredible Bone-Shaking Drill Engine born.

But on its first test run the Boneshaker went terribly awry, destroying several blocks of downtown Seattle and unearthing a subterranean vein of blight gas that turned anyone who breathed it into the living dead.

Now it is sixteen years later, and a wall has been built to enclose the devastated and toxic city. Just beyond it lives Blue's widow, Briar Wilkes. Life is hard with a ruined reputation and a teenaged boy to support, but she and Ezekiel are managing. Until Ezekiel undertakes a secret crusade to rewrite history.

His quest will take him under the wall and into a city teeming with ravenous undead, air pirates, criminal overlords, and heavily armed refugees. And only Briar can bring him out alive.
What I Loved
The atypical POVs. It was difficult to classify this book as far as age-range, because the two main characters span from 16 years to over 30. On top of that, the dual perspectives between Briar and Zeke do not entail romance. Love, yes, but not romance. And that's because Briar Wilkes is Zeke's mother. That makes the whole premise of her journey into Seattle even more of a motivator: she wants to get her son out of the Blight-infested city alive and uninfected. I admire this relationship, because it shows me that a mother and a woman over her 30s can still be a badass main character who would embark on a suicidal mission to rescue her child. It reminds me of Littlefoot's mother in Land Before Time, sorta. That's motherly love right there, taking on Sharptooth.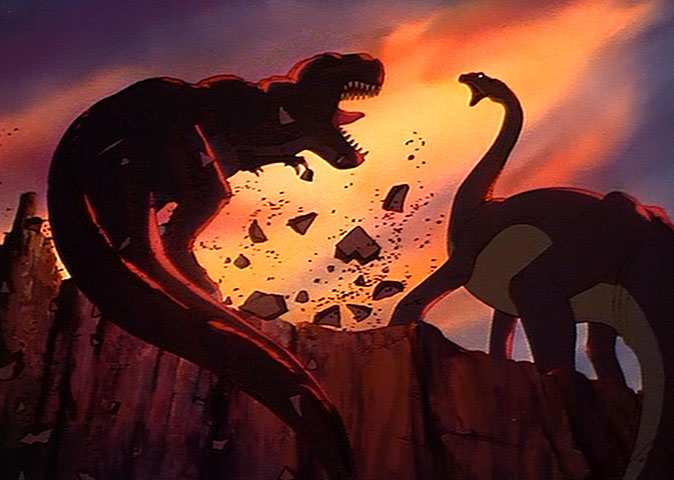 The "chute drop" into Seattle. Zeke had an easier time getting into the city, but Briar had the singular best entrance by air drop. I don't know if my imagination ran away with me, because my head pretty much visualized the way Briar got dropped from an airship into the city in grand style, whooshing wind and tubes and all.
Seattle during the American Civil War. Not saying I'd love to live in Seattle after Leviticus Blue's Boneshaker did away with the city, but I do have to hand it to Priest for sketching such a vivid setting. It's a bleak place, infested by Blight gas (the source of the zombies), and even the outskirts have to set up blockades to prevent said gas from spreading out of the city. And did I mention that this whole thing is happening in the west during a time where the Eastern United States was taking a battering of its own? Yeah. Not a time period I'd love to be in.
Swakhammer pulled a pair of gigantic pistols out of his holsters and spun the cylinders to make sure they were loaded. Lucy reached under the bar and retrieved a modified crossbow. She flipped a latch and the contraption opened; she placed it upside down on the counter and slammed her mechanical arm upon it, and the weapon affixed itself to her wrist with a hard click. Even white-haired Varney with his fragile-looking limbs was bracing himself for trouble. He lifted up the piano's lid and retrieved a pair of shotguns, which he held ready–one under each armpit.
The cast of crazy characters and China men and mad scientists. There were a lot that came to help and/or hinder Briar and Zeke in their adventure. I think Briar got lucky where she tread, because she managed to find characters who would stop at nothing to "keep Maynard's peace," which meant Briar was the celebrated daughter of a hero they worshiped. Zeke, on the other hand, found the other side of the Maynard-worshipers. That all said, I loved the diverse cast, which ranged from former slaves, prisoners, war deserters, Indians, and one-armed bar owners. All of them–and I mean all of them–somehow managed to survive the city of zombies. That's what I call survival skills.
Love/Hate Relationship
Too many characters, too little time. I did feel at times that I didn't know as much about the characters as much as I'd liked. Cly and his crew (Fang!!!) were super-interesting, and I would have loved to have read more about their adventures. Swakhammer and Lucy were also really great characters that I'd have loved to read more of, but understandably their story was minor in the grand scheme of Briar and Zeke's adventure. Maybe there will be more in the continuing novels, but I did feel the interesting characters got little limelight. Not that Minnericht wasn't interesting or anything. He was plenty interesting enough, but upon the reveal I wasn't super-wowed.
4 out of 5 cookies! There wasn't much else I could say that I didn't like about the book. It was fun to read, and I loved the steampunkery of it all.
---