I seem to be having a kick out of the Chosen One trope, because this is the second one I've enjoyed in a span of two weeks. It's also the second one I've enjoyed lately that deal with high school kids, graduation, a gay best friend who doubles up as a minigod/magician/thing, and a main character who goes both ways, to be honest. Lawdy, is this really what today's authors think about a Chosen One story?! Not that I'm complaining, mind…
Still, I have decided that the world would so be in better hands had the Chosen One been Hermione Granger.
Wait, did I say that out loud?
Anyway, this book.
---
THE REST OF US JUST LIVE HERE
Patrick Ness
HarperTeen, October 2015
YA urban fantasy
Rated:  / 5 cookies
What if you aren't the Chosen One?

The one who's supposed to fight the ZOMBIES, or the soul-eating GHOSTS, or whatever the heck this new thing is, with the BLUE LIGHTS and the DEATH?

What if you're like Mikey? Who just wants to graduate and go to prom and maybe finally work up the courage to ask Henna out before someone goes and blows up the high school. Again.

Because sometimes there are problems bigger than this week's end of the world, and sometiems you just have to find the extraordinary in your ordinary life.

Even if your best friend is worshipped by mountain lions.
Gifly Thoughts
Like my Rainbow Rowell experience, this is also my first Patrick Ness experience. Unlike my Rainbow Rowell experience, I knew what to expect going in, considering I may have accidentally found my way into one of his readings at a local bookstore. (Yeah, I know, how does one accidentally walk into one of those? I would love to say it was serendipity, but honestly I just felt like taking a friend to one of my favorite bookstores to chill a bit and we really did happen to walk in when they were preparing for a Patrick Ness reading.)
I adored the passage that Ness read of The Rest of Us Just Live Here. It was about a concert that went awry, and I thought the writing was sassy and snarky and every bit something I would have been interested in reading. I didn't buy the book then, but when I saw a deal at The Strand, I couldn't pass it up and figured, well, if I really loved it, I won't give it away as a Christmas present, and if I didn't like it as much, I'd give it away, because I still think it's an interesting premise to begin with.
Now, I AM giving it away as a present. To one of my writing voldies. And for good reason. I think he might be interested in it, only because his writing had been heading in the direction of the mundane, and this book pretty much will show him that it's okay to write about ordinary people's lives, that ordinary ones have crazy problems, too, alongside all of the super-powered Chosen Ones.
Of course, this kind of point would have been better brooked if we had demigods, blue death spirits, vampires, and zombies traipsing the world (well, maybe I wouldn't like blue spirits and zombies so much in reality).
Which leads me to my actual review.
I liked this book, though it took the format to get used to. Each beginning chapter highlights a Chosen One story in all its glory. And when I say HIGHLIGHTS, I mean it's literally a paragraph summary of what the Chosen One and her fellow Chosen One friends are up to in the big scheme of things. The rest of the book is about as mundane as you can get.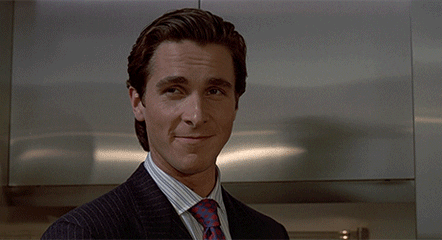 Well, about as mundane as when your main character is the obsessive-compulsive middle child of a mostly dysfunctional family. And I throw the word "family" around as a blanket term to include his friends. Which also includes his genius boy-band-crazy baby sister (well, she's a precocious 10). Which includes his demi-god gay best friend who ISN'T an indie kid ("Chosen One") and doesn't want to BE one. Considering how most of the indie kids are dying right, left, and center in this novel, I don't really blame him.
So the characters.
Jared: Don't be. Makes him seem like the undergod.

Me: Did you just type undergod?

Jared: Underdog.

Me: Does anyone use Twitter anymore?

Jared: UNDERDOG.
I actually wasn't gung-ho about the characters, to be honest. I tried to like them, but it took a while, and at some point I almost thought it was a lost cause. Mikey was well and good, but he got slightly tiring as the narrator. I loved the idea of Jared, and the character must have been super-fun to write, because I had fun reading about him. Mel eventually became my favorite, though I couldn't say why. I just adored her.
The writing itself was faboo. At least, it kept me chortling on some pages, incredulous on others. I seriously found awesome bits of similes and metaphors that I managed to use for my writing kids (which they much appreciated, by the way). It was great.
"Yikes," Mel mouths to me with a sad look.

"Would you…" Carly says. Breath, breath. "Please…" Breathe, breath. "Welcome…" Breath, breath. "Bolts…"

That's all she gets out because the audience screams like they're watching their families be murdered in front of them.

Bolts of Fire are walking onstage.
I would post up my favorite metaphor, but since that was literally the last pages of the book, I won't.
3.5 out of 5 cookies!
---