I've been seeing this creep up ever since I saw it at Alexa @ Alexa Loves Books during a Sailor Moon monthly celebration thingy. I've been pondering about doing another tag, and this one was just perfect, because um, hello, Sailor Moon fan over here! So thanks, Alexa, for throwing in this meme!
The Questions
Moon: A book that makes you hungry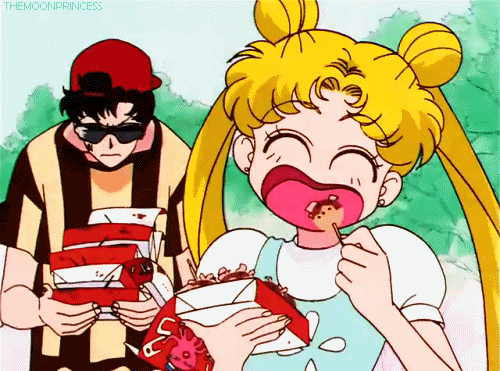 A lot of books tend to give me the munchies, but the latest one is definitely the Persian foods littering Renee Ahdieh's pages in The Wrath & the Dawn and The Rose & the Dagger. And oh, look! I even made one of the foods mentioned. 😀
Mercury: A book that features science and technology
Winter by Marissa Meyer had a lot of the plot hinging on its cyborg lead and the hacking involved to get into the middle of the Lunar throne room. Also, genius computer expert and lovely wise-cracking handsome rogues with stolen airships. Love it.
Venus: A book that makes you want to play video games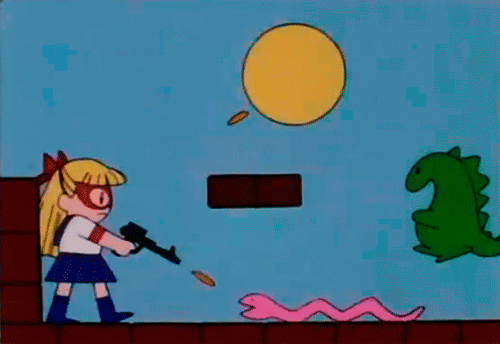 It's not like I need any motivation to play video games…hem hem. Ready Player One by Ernest Cline definitely wanted me to play Mass Effect with all its talk about geek culture and fictional starships.
Mars: A book inspired by mythology or folklore
Spindle's End is an old school goodie by Robin McKinley. It is a retelling of Sleeping Beauty.
Jupiter: A book that gave you strong feelings
Just about all of the Shades of Magic books that V.E. Schwab has written so far? A Gathering of Shadows gave me too many feels on my train ride to work. Too. Many. Feels.
Saturn: A post apocalyptic book you love
Steelheart by Brandon Sanderson was an awesome post-apocalyptic read, and while I haven't read the rest of the trilogy (because I'm normally horrid at series), I'd recommend it completely anyway.
Pluto: A time travel book
Outlander by Diana Gabaldon. Only because it's the most recent timey-wimey traveling book I've read and liked in a while.
Uranus: A book featuring elemental magic
The Silvered by Tanya Huff had more than just elemental magic, but it did have a great deal of focus on the Aydori elemental magic. I could probably name more volumes, especially in the graphic novel department. Hell, I'm just going to throw all Avatar: The Last Airbender books as well as all W.I.T.C.H. books in here. XD
Neptune: A book featuring music
Ha, okay, I haven't read it yet, but just the poem on the jacket was all lyrical. So. This Savage Song by Victoria Schwab.
Tuxedo Mask: A book with masquerades or hidden identities
The Night Angel trilogy by Brent Weeks deals with a lot of hidden identities, especially since it's a trilogy about assassins. Let's not even talk about the amount of people with deeper identities that get revealed much later in the series.
Rini/Chibi Moon: A favorite middle grade book
Definitely A Wrinkle in Time by Madeleine L'Engle. It's still hands down one of my favorite series.
Luna, Artemis & Diana: A book for animal lovers
I've only read The Golden Compass (and I did adore the Sally Lockhart books), but His Dark Materials by Philip Pullman is great with animal daemons. With animals, really.
The Tags
Honestly, anyone who loves Sailor Moon and would love to do the book tag is tagged by me!