Initial Thoughts: 
Lack of editing and formatting aside (and there was a LOT of that), there was just too much nonsense in this story for me to actually like. Shame, I really wanted to. It was a fast read at least?
SECRETS IN THE SNOW
by Michaela MacColl
Chronicle Books, October 2016
YA historical mystery
Rated: 2 / 5 cookies
provided by NetGalley (Thank you!)
Jane Austen's family is eager to marry her off. Coming from a family of little means, it is the only way she can be assured of a comfortable future. Jane is much more interested in writing her novels, and finds every suitor lacking in one way or another. That is, until the mysterious Mr. LeFoy arrives on the scene.

But when her cousin is suspected in aiding the French, England's enemy, Jane is suddenly sidetracked trying to prove her cousin's innocence, solving a murder, and ultimately facing a decision that might just cost her true love.
I thought there were a number of things going for this book that from the getgo should have won me over.
It promised to be a mystery novel during the Regency time period.
It focused on a historical figure–a fun one in my opinion, but I was always a Jane Austen fan, so of course I'm already biased in that respect.
It reminded me of the movie Becoming Jane and oh my god I remember a Mr. Lefroy and well, shit, this romance is only going to end in tears, isn't it?
Spies and French espionage whaaaaat is happening?
A little homage and allusive mentions to Austen's fabulous works (particularly that of Pride and Prejudice, which may have largely been influenced by Austen's own life).
And in some respects, I did like the story. To a point. There were, unfortunately, more things I was annoyed at than good, and at its short length, not enough of the things I liked managed to outweigh the things I didn't.
Where the Story Flourished
The period of the story has it take place some time after the French Revolution, which makes for a more interesting twist in what otherwise could have been an attempt to keep Austen's story within England. I liked that the problems encompassed something happening outside of Jane's scope of things, that it wasn't necessarily limited to her family home or England.
At under 300 pages, it didn't take too much time to read. Had it been some Gothic-length epic I would have cringed, moved on, and never picked the book up afterwards.
But that's about all I could say that I liked about the book.
Where the Story Flailed
First off, the formatting and editing. I know, it's not something to judge on an ARC, especially not one that's meant to go through a ton of edits before its actual publication in a couple months. But still. There were A LOT of errors. Enough where I was thrown off the story because some words or sentences were mushed together, and the dialogue formatting was a complete mess. Without the context clues, I admit even I would have had a hard time trying to figure out where some of the quotes ended and where the inner-mind thoughts began. Honestly, all it takes is one Beta-reader to smooth out some of the formatting/grammar problems. Just saying.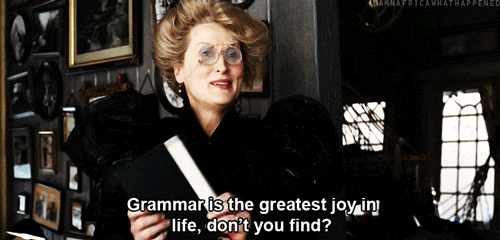 All that aside, if it was just formatting, I wouldn't have rated the book so harshly.
Cousin Eliza, a spy? I don't know what information the British army is on about, because as a reader, I took one or two glances inside Eliza's character and found someone too wishy-washy to be a proper spy. She was also pretty darn frustrating to deal with, and honestly, I didn't find her to have any particular principles she wanted to uphold.
That romance with Lefroy was nonexistent. Honestly, it really was. There was none of the Witty Repartee mastered between Mr. Darcy and Elizabeth Bennet or Mr. Knightley and Emma. There was really no warmth within the book courtship between Jane and Tom. Heck, if it weren't the repeated statements that showed Tom as smitten with Jane later in the book, I wouldn't have seen their interaction as anything but two friends. So when Jane makes her decision at the end of the book, I really didn't care. Well, I did care, just not in the "OMG FEELS OVER JAMES MCAVOY AND ANNE HATHAWAY NOT GETTING TOGETHER" sense that I had expected. Mostly I was annoyed at how the relationship went down.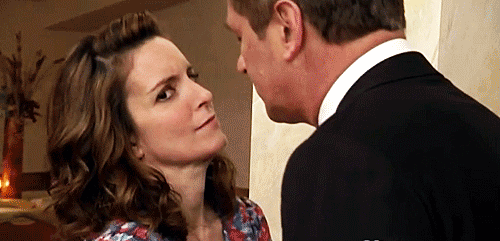 The dead body mystery that FINALLY began at the last quarter of the book. Seriously, if you expected to get into the mystery or the "secrets" in the snow at the beginning, you'd be mistaken. Frankly, besides the early onset of "I must discover the truth behind Eliza's alleged espionage ties to France," Jane pretty much just waffled through the book. Nothing happens up until she comes across a dead body, and when that happened, things got solved rather quickly and without much surprise. The fact that the book picked up only near the end is a bad thing.
*SPOILER ALERT* *RANTING ALERT*
I did NOT like the conclusion. At all. I'm sorry, but how is it okay to let the murderer go at the expense of so much damn scandal? Because that is what the repercussions will be once a total inquiry is set upon the Austen household. For most of the book's beginning, Jane and the rest of her siblings have been trying to keep things mum, to limit the drama and involvement to within the family. And then, after getting some sob story at the end where the killer admits to a crime of passion (which is STILL MURDER, by the way), Jane capitulates and helps the person escape, seeing the whole thing as a justified sort of crime (NO, JANE, "the [murdered guy] was believed dead anyway" does NOT mean you can excuse him being ACTUALLY killed off. What crazy logic are you following, girl?!). No joke. She literally aids and abets, knowing that doing so could very well scandalize her family, to a point where even Tom would renege his pledged love and allegiance to her. Frankly, at that point, I thought Tom dodged a bullet there. He deserves much better.
*END RANTING* *END SPOILER*
2 out of 5 cookies! I try really hard not to give these kinds of ratings on full-blown reviews, but even then I think I'm being overly generous right now. Sigh.
---