Initial Response: 
Hngrrsrrdhhhggghgh. Okay, Ms. Shannon. You win. I laughed and rolled my eyes and everything, but that didn't seem to stop me from going "WAIT NO. DON'T STOP THE STORY NOW." Damn this series.
THE BONE SEASON
by Samantha Shannon
Bloomsbury, August 2013
YA science fiction, fantasy, dystopia
Rated: 4 / 5 cookies
The year is 2059. Nineteen-year-old Paige Mahoney is working in the criminal underworld of Scion London, based at Seven Dials, employed by a man named Jaxon Hall. Her job: to scout for information by breaking into people's minds. For Paige is a dreamwalker, a clairvoyant and, in the world of Scion, she commits treason simply by breathing.

It is raining the day her life changes for ever. Attacked, drugged and kidnapped, Paige is transported to Oxford – a city kept secret for two hundred years, controlled by a powerful, otherworldly race. Paige is assigned to Warden, a Rephaite with mysterious motives. He is her master. Her trainer. Her natural enemy. But if Paige wants to regain her freedom she must allow herself to be nurtured in this prison where she is meant to die.
First let me tell you about how I had avoided this book for a good few years because reasons.
A) It was overhyped. I'd heard about this book from so many sources, yet when I started browsing the reviews, there were some pretty scathing reviews that practically tore the material apart. Not that this would have stopped me from reading anything (critics should never really be the deciding matter if the book itself interests you), but it certainly gave me pause, because hype-fail, you guys.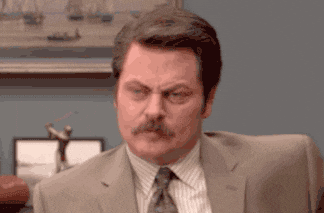 B) I wasn't really feeling like reading another UK-based book. At the time, I'd already read the first book of Shades of London, The Friday Society, several of the Sherlock Holmes stories, and The Golden Compass, which practically was a book based in Oxford. Not to mention the television shows I've been following that's based in the UK. So as an Anglophile, I was pretty Anglo-tired.
THAT SAID, I saw this on one of my TBTBSantee's wishlists, and decided if I was going to read at least one book that I'd send to my TBTBSantee, it was going to be The Bone Season.
This was a good decision on my part.
What I Loved
The order of unnaturalness. The first thing I saw when I opened the book was a two-page categorization of voyants. Look at all those fancy names for divining! There were so many "mancies" that I was slightly surprised "somnomancer" wasn't on the list. I mean, it makes absolute sense to be able to tap into the aether through the process of sleeping and dreaming, right? If there's a dreamwalker, there has to be a dreamgiver. THERE HAS TO BE.
(Oh boy, did I just call a part of the plot? I'm letting y'all know that I totally did.)
But seriously, you guys. I love it when magical systems are charted out. I appreciate how much work authors put into doing it, and let me tell you right now, it's a general bitch to do. I should know, I've tried it many times, and for the most part, I'm still trying. Is hard work.
The key was in the door when I arrived. I turned it and stepped quietly onto the flagstones.

Not quietly enough. The second I crossed the threshold, my keeper was on his feet. His eyes blazed.

"Where have you been?"

I kept a tenuous mental guard up. "Outside."

"You were told to return here if the siren sounded."

"I thought you meant to Magdalen, not this exact room. You should be more specific."
Paige, you sassy Irish girl, you. Never mind that Paige has been enslaved, put under the scrutiny of super-powered non-human entities, and given the limited option of dancing to the Rephaim's grueling, tortuous tune or dying gruesomely in the hands of the Emim. She still has time to be insolent to her own effing keeper. I mean, how much more sassy can you get?
"I'm sure the angels are sorry."

"They despise her."

"You don't say."

"I do." He was clearly amused by my disdain. "We have only been speaking for two minutes, Paige. Try not to waste all your sarcasm in one breath."

I wanted to kill him. As it happened, I couldn't.
The fact that Warden can sass back is just as fantastic. Actually, Warden reminds me of a few characters I ended up liking at the end of the story, albeit he keeps the feisty female a captive in his home. Don't be surprised that this pretty Rephaim man with yellow eyes (OH COME ON, GUYS. YOU KNOW I LIKE GOLDEN-EYED MALES) turns out to be a not-so-evil-guy.
Welcome to No Man's Land. Your test is simple, return to Sheol I in as little time as possible. You have no food, no water, and no map. Use your gift. Trust your instincts.

And do me this honor: survive the night. I'm sure you would rather not be rescued.

Good luck.
Alright, okay, maybe that was pretty diabolical on his part. But considering the other Rephaim, Warden's the best support system Paige can have in Sheol I. (Not to mention, at least he's not a jackass like Jax…).
Anyway, if I was going to put Arcturus Mesarthim in my boy-crushometer (I really should have one of those…just saying), I'd put him somewhere above Sarkan from Naomi Novik's Uprooted and a great deal below Valek from Maria V. Snyder's Poison Study.
Very little hijinks happens. But it so happens, yes it do. Honestly, Warden's interactions with Paige are some of my favorite dialogues in the book, so again, don't be surprised if hijinks happen. Don't, however, hold your breath, because for the most part, the book doesn't focus on any romance. Most of it was pretty subtle up until a certain point, where the way was made pretty clear who Paige was holding a candle for. I thought this was a good move. I liked that the romance doesn't overpower the rest of the book, and that it gradually got built up to a somewhat steamy, um, okay, so no explosions just yet. But I'm expecting one in the later books, yes I am!
"The mind of an amaurotic is like water…But a clairvoyant mind is more like oil, richer in every way. And like oil and water, they can never truly mix…"

Something occurred to me. "If voyant minds are like oil"–I weighed my words–"what are your minds like?"…

"Fire."
IF THAT IS NOT INDICATION OF HIJINKS, I DON'T KNOW WHAT IS. *cough*
Love/Hate Relationships
"We all know their false names."

"And what might those be?"

"The White Binder, the Red Vision, the Black Diamond, the Pale Dreamer, the Martyred Muse, the Chained Fury, and the Silent Bell."
The Seven Seals and Jaxon Hall. I admit, I didn't see the particular appeal of being a part of this crew. I know the gangs are pretty much where clairvoyants go to hide from the government, but I always thought Jax took his mime-lording too far. Paige has this hero-worship complex with Jax–and in some ways, with Nick–that I wasn't a big fan of. I hope at some point she eventually does make a break from the gang, though I will say that I'm fascinated by what each of the Seven Seals can do. The little that I'd seen in the book piqued my interest in that matter. And I will say this about Jax, he does have a flair about him.
What I Didn't Like
A lot of the story revolves around two things: Paige's involvement with the Seven Seals and her present situation in Sheol I. There's a lot of back-and-forth from present and past in the narrative, and I admit at times it got cumbersome. There was already too much information being thrown at the reader, so I could have done with a little less of that and more of the actual plot.
Overall info-dumping and worldbuilding. Occasionally I did feel that Paige was unnecessarily "derped" out for the benefit of the reader. The first few chapters certainly lent to that belief, because there was just so much information being thrown in. There was the whole mess with the Scion conglomeration, then there was the deal with the voyants and oxygen bars and mime-lords. That was just the first few chapters, too, because soon after, BAM, we get hit with even more terms and politics, what with the Rephaim and Emim and Sheol I being thrown into the picture.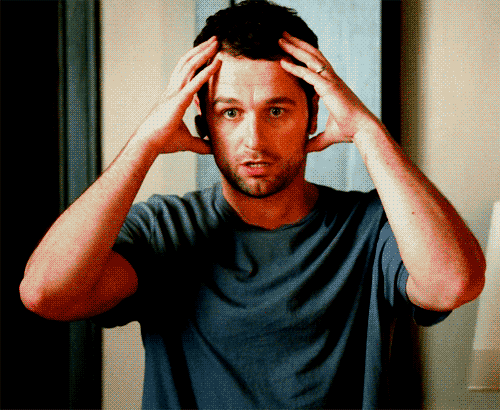 That silly glossary. On top of that, there were several words used for the same type of voyant that were explained within the parameters of the novel, so I didn't see why there was a need for a list at the back. I've never been a big fan of glossaries at the end of the books; I rarely turn to them to look up a word, considering this just distracts me from the story. Then, of course, none of the terms for the different types of voyants are defined in the back, which I thought would have been the more important appendix to have. Personally, I thought it was much more important to know what the hell an extispicist or a macharomancer is than to know what a Buzzer or dollymop was (I swear dollymop was used only once and somehow it made its way to the back of the book…WHY?!).
4 out of 5 cookies! I will have to pick up the next book, though I do understand this is to be a seven-book series. I'm still not sure why, unless Ms. Shannon is going to drag out the conflict and romance (oh god, I really hope not…I really, really hope not).
This book counts as #1 for the Flights of Fantasy Reading Challenge and #1 for the Food and Fiction Reading Challenge (which I will make a separate post about once I actually put pictures up…the snowstorm I got this weekend kind of made it impossible to go out and get ingredients, lol!).
---
Have you read this book? What did you think?