Initial Thoughts: 
For a retelling based off a children's adventure story, this was kind of a snorefest. Kudos for the transgender Tik Tok at least?
---
TIGER LILY
by Jodi Lynn Anderson
HarperCollins, July 2012
YA fantasy, retelling, romance
Rated: 2 / 5 cookies
Before Peter Pan belonged to Wendy, he belonged to the girl with the crow feather in her hair. . . .

Fifteen-year-old Tiger Lily doesn't believe in love stories or happy endings. Then she meets the alluring teenage Peter Pan in the forbidden woods of Neverland and immediately falls under his spell.

Peter is unlike anyone she's ever known. Impetuous and brave, he both scares and enthralls her. As the leader of the Lost Boys, the most fearsome of Neverland's inhabitants, Peter is an unthinkable match for Tiger Lily. Soon, she is risking everything—her family, her future—to be with him. When she is faced with marriage to a terrible man in her own tribe, she must choose between the life she's always known and running away to an uncertain future with Peter.

With enemies threatening to tear them apart, the lovers seem doomed. But it's the arrival of Wendy Darling, an English girl who's everything Tiger Lily is not, that leads Tiger Lily to discover that the most dangerous enemies can live inside even the most loyal and loving heart.
Okay, so I admit I expected to be writing a very squee-ful review of A Conjuring of Light by now, but my commitment issues got in the way and I've been refusing to read the last two hundred pages of Schwab's book because I DO NOT WANT IT TO END. So I picked up this book that I'd stopped reading in the middle of February for various reasons, and I finally finished it in one sitting.
Unfortunately, the feeling I had for the entire book was really just…meh?
(I've tried real hard not to turn this into a rant, but I swear my fingers have a mind of their own…)
So Tiger Lily is a retelling of J.M. Barrie's Peter Pan, a story about a flying boy who never grows up. In the original source, Peter takes the Darling siblings on a grand adventure in Neverland, only to find themselves in trouble with Captain Hook and his band of pirates. There's a lot of shenanigans happening, and in the end, the story takes a cyclical turn, staying true to Peter's everlasting boyish persona: that everything goes round and round, and will always stay the same where Neverland is concerned.
One of the secondary characters that show up in Barrie's work happens to be Tiger Lily, the daughter of a tribal chief in Neverland. She is often pitted as the foil to Wendy, because she, too, loves Peter, and has eyes for no one else. Now, the Barrie original has an image of Tiger Lily walking onto Captain Hook's ship with a knife in her mouth. And honestly, that image alone made this girl the most interesting character in Neverland to date. That's saying much, considering there are mermaids and pirates and fairies to contend with!
A lot of the book blurb hinted at some fast-paced, love-at-first-sight adventure romance. I mean, it's a retelling of Peter Pan, and what wouldn't be a retelling of Peter Pan if it didn't have a magical Neverland brimming with mermaids and dangerous pirates and its indigenous, non-colonized people? The entire selling point was that the focus would be on Tiger Lily, one of the most interesting characters in the stories.
Here's the problem with the blurb, though: it's another unfortunate, inaccurate write-up. The most accurate it could have gotten was that the focus is on Tiger Lily. However, insta-love doesn't happen (thank goodness). Tiger Lily is her own character for a majority of the book, and she does fall in love with Peter Pan, but her realization doesn't even come about until halfway through the book.
Here's the other problem: there wasn't much "risk" involved on Tiger Lily's part. Not once did I feel the need to worry about how the Sky Eaters would react to Tiger Lily's involvement with the Lost Boys. There was clear and present danger, yes, but nothing immediate, and when dealing with a story where most people already know the ending (heck, the friggin' fairy already prefaced the story as something that would not end happily for the two lovebirds), it was already predictable that Tiger Lily and Peter would come out unscathed. Probably heartbroken, but largely whole.
And to top it off, meeting Wendy Darling was pretty much the last fifty pages of the book. Honestly, I was half-hoping the entire scene had gone the pirates' way in the end, because at least that would have been a trifle more exciting. Also, I didn't think Wendy could get even more boring than the usual persona she is often depicted as, but she did. She got even less interesting in this book, and frankly, even Tinker Bell had developed more personality within the last fifty pages than Wendy did (and that's saying something, because I swear Tink didn't have an opinion in her little fairy body either).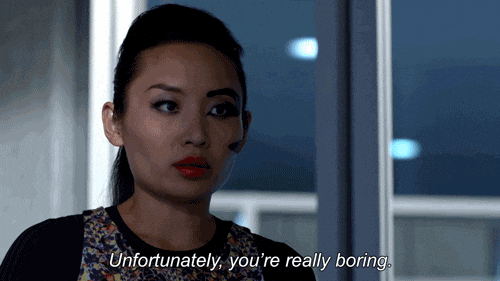 My biggest gripe of the story was probably the narration itself. It was hard trying to sympathize with any of the characters when the storyteller kept changing tenses and perspectives on me. The whole book is seen in the eyes of Tinker Bell, a mute fairy whose sole purpose in the book was really just to watch and observe things unravel before her. While I do not mind plot-driven books, the addition of Tink as the unreliable narrator made the storytelling clunky. There were too many POV changes in one scene, and it was sometimes difficult to determine whether or not it was Tink thinking some things or if it was Tiger Lily or another character whose mind Tink can view.
And honestly, Tinker Bell's limited, single-minded view pretty much distorted the story to revolve around what she wanted to see. Everything else was white noise for her, and unless it dealt with the well-being of Tiger Lily and Peter Pan, Tink pretty much just glazed over things. This in itself is irritating when there were darker, grimmer issues surrounding the story that had nothing to do with Tiger Lily and Peter's doomed romance. At one point, a rape took place, and Tink's narration of it lasted a couple paragraphs, like it was just some sort of pitiable thing she happened to have come across. Instead of feeling any sorts of disgusted or worried, she doesn't even bring this shit up to Tiger Lily. Oh, but Tink has time to prank Wendy Darling, though!
(In Tink's defense, I doubt she would have been able to say much to Tiger Lily, who was also unfortunately too wrapped up in her own miseries to be paying attention to what was happening to her own damn friends. Ugh, shame on you, Tiger Lily!)
That all said, there were a few things I liked about Tiger Lily.
The writing had its moments, for sure. I thought the prologue and the first few chapters were the best parts to read, because it had a poetic feel to them, and it was easy to forget that Tinker Bell was narrating the story for the most part. The letter at the end was probably one of my favorite bits, too, it was bittersweet and a bit sad. If I sympathized with the relationship more, I might have cared more, but Peter was kind of a jerk for the most part, and only the letter really indicated how much he changed when he got older.
Tik Tok, Pine Sap, and Moon Eye. Honestly, there were some really good characters written into the story. I thought Smee was characterized rather well, though I found this an interesting take on Hook's most notorious lackey. Pine Sap and Moon Eye were great secondary characters, though I will say that Tik Tok was my absolute favorite. Honestly, Tik Tok's and Moon Eye's storylines were the most compelling for me in Tiger Lily, both of which dealt with darker issues. Hell, I was sad for Tik Tok. I was not sad that Peter chose the other woman.
2 out of 5 cookies! It got one extra cookie for Tik Tok and the conclusive situation with Giant. Yeah.
This counts as #6 of my Flights of Fantasy Challenge.
---
Have you read this book? What did you think?