They call me mellow yellow! *hums*
Except not really, because when I think of summer, I'm more along the lines of Olaf and summer. I'll probably melt occasionally, but I cannot wait. It may also have something to do with the fact that I'll also be on vacation then, which is definitely much needed…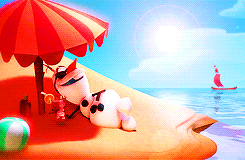 Anyway, where was I? Oh, yes, summer reading. And I don't mean that in the "this is your assignment for the summer" kind of "summer reading," and honestly, I've mostly given up on TBR lists because I never follow them anyway. So this time around, I decided I'd do a TTT based on the color yellow! Yellow book covers are shiny and bright and quite happy! For the most part. Erm. Yeah.
Top Ten Summery Yellow Books
Harry Potter and the Cursed Child by John Tiffany – This is definitely an easy and pretty light read. I'm typically a slow reader, but I got through this in a couple of hours during a mad, impromptu read-a-thon with my friend.
Artemis Fowl by Eoin Colfer – My sister was a big Artemis Fowl fan, so we have the series sitting neatly at home. I practically grew up on Eoin Colfer, J.K. Rowling, and Tamora Pierce, so you can bet that if they had yellow book covers, I was putting them up here!
Carry On by Rainbow Rowell – Chyeahboi. Summer break may be over for Simon Snow and Basilton Grimm-Pitch, but not for us! I'd totally take my two boyz with me to the beach if I wanted some beach-reading material to squee over.
Wish Memorial Illustrated Collection by CLAMP – I will admit that the Wish covers had some of the most aesthetically pretty illustrations I've seen of CLAMP's stuff, and that's saying something, because normally CLAMP knocks their artwork out of the ballpark. I loved this short series, though admittedly it's not my favorite of CLAMP's. That is normally reserved to Magic Knight Rayearth and Cardcaptor Sakura.
Poison Study by Maria V. Snyder – Cannot stop recommending this enough! I love this book, and Yelena, and Valek, and this cover is pretty much my favorite of the covers that have come out. Not sure why, but I did like the simplistic juxtaposition of the red and yellow colors. That could be just me, though.
Enchantment by Orson Scott Card – Orson Scott Card is largely known for his science fiction stories, especially in the Ender's Game series–well, and also known for his outspoken, often-controversial political views–so it's often a surprise to people when I say of the books he has written, Enchantment still remains my favorite. But I'm just biased, considering it is based on a fairy tale, and it is a fantasy entrenched within Slavic history and folklore.
The rest of these books are books I've yet to read but really, really want to.
Strange the Dreamer by Laini Taylor – Another dual cover book! And it's by Laini Taylor, who is a goddess of the written word. This is supposed to be a duology, so THANK GOODNESS FOR THAT.
Dreams of Gods and Monsters by Laini Taylor – Yeah. Laini makes it on this list twice, lol! I've started Days of Blood and Starlight so Dreams of Gods and Monsters will probably be something I'll read either in June or July. Yep. Need my Karou-Akiva fix that's for sure.
Ghost Bride by Yangsze Choo – This cover is just gorgeous, and I really want to read this! Who knows when I'll get to it, though… *twitch*
American Born Chinese by Gene Luen Yang – Same for this book! I adore Gene Luen Yang's spinoff stories in the Avatar: The Last Airbender world, and I would love to read something based off his own perspective and not that of Team Avatar (though I could do with more of the latter as well).
What are some fabulous yellow-covered books you've read?