Initial Thoughts:
Like its predecessor, this sequel is a slow-burning tale of characters in a fantasy, medieval Russia, where the world is churning out of the old ways and into the new. But there are still winter-kings and firebirds and men who cannot die. And it was so. friggin. GOOD.
---
THE GIRL IN THE TOWER
by Katherine Arden
Del Rey, December 2017
Historical fantasy
Rated: 4.5 / 5 cookies
provided by Del Rey and NetGalley (thank you!)
Orphaned and cast out as a witch by her village, Vasya's options are few: resign herself to life in a convent, or allow her older sister to make her a match with a Moscovite prince. Both doom her to life in a tower, cut off from the vast world she longs to explore. So instead she chooses adventure, disguising herself as a boy and riding her horse into the woods. When a battle with some bandits who have been terrorizing the countryside earns her the admiration of the Grand Prince of Moscow, she must carefully guard the secret of her gender to remain in his good graces—even as she realizes his kingdom is under threat from mysterious forces only she will be able to stop.
I do want to thank Jess Bonet and the wonderful people at Random House for the ARC of The Girl in the Tower and  a super lovely copy of The Bear and the Nightingale! I've been a little late with review copies lately, but I really did want to read this next book because I enjoyed TBatN so much and did want to get into what happened next with Vasya and her siblings.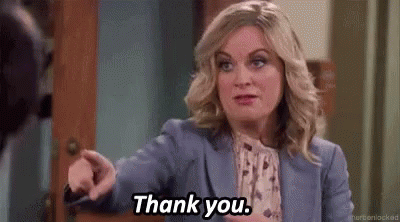 I was definitely not disappointed. When I saw that The Girl in the Tower involved Sasha and Olga (two characters who disappeared near the beginning of TBatN and who I really wanted to get to know), I was so in. The fact that Vasya was dressed as a boy was also a plus, because when would I ever say no to a book with crossdressing women?
In any case, this book played out as a direct continuation of the events in The Bear in the Nightingale. Cast out by her village, Vasya pretty much runs away, finds Morozko, and gets trained by the frost-king to fend for herself. This would have been a problematic scene if not for the fact that not all of the "training" was practical, and some of it ended up being hijinks anyway, which I love, because why wouldn't I love something like a possible romance between a witch's daughter and an immortal death god? (Not that much happens, mind, this is going to be a slow-ass burn romance, isn't it? DAMN YOU, ARDEN.)
It doesn't start with Vasya, though. In fact, it starts with Olga and then Sasha and what they've been up to while the events in Bear took place. At this point, because of the way information traveled in medieval Russia, Olga and Sasha don't find out about their siblings until they encounter Father Konstantin, who's not quite done with causing trouble with his crazy-talk. Olga is a political game-player in her own right, a princess of Moscow, and Sasha is the right hand man (and monk) of Rus' Grand Prince. While Olga is satisfied in her tower, Sasha is dissatisfied with staying in a monastery, and finds himself traveling with the Grand Prince in order to find out what's been burning nearby villages. This is when Sasha meets up with Vasya, only…she's dressed as a boy and that's a scandalous thing. A very scandalous thing!
Like Bear, the book has a fairy tale feel to it, the kind of feel you get when you're sitting near a fireplace–or, in my case, bundled up in a warm blanket and cozying up in bed–and sipping some hot cocoa. It is not meant to be a fast, action-paced read, and for the most part, Arden spends most of her time building up to the climax. When all the pieces are put in play, though, it becomes awesome and I admit I practically squeed a few times when she paid even more homage to Russian fairy tales by adding even more well-known figures in. (I won't mention which ones, because SPOILERS.)
The characters were fun to read, even Father Konstantin had a storyline that gets tied into the narrative. I would love to see more of Midnight's role in the story, and I feel like things are soon going to come to a head with what happens at the end of the story. Winter is waning, and with that said, so are Morozko's powers. This means the Sleeper is waking, and I. Cannot. Wait.
4.5 out of 5 cookies! I actually liked this a bit more than the first book, mostly because HIJINKS ❤
This counts as Book #1 of my NetGalley and Edelweiss Challenge.
---
Have you read this book? What did you think?