Initial Thoughts:
The story of Snow White is probably one of my least favorite fairy tales (and that's not saying much, considering I love fairy tales in general), but I can definitely appreciate a retelling when it's well done. And this novella was very well done. Valente is a new author for me this year, but gawds, do I want to read more of her stuff? YES PLEASE.
---
SIX-GUN SNOW WHITE
by Catherynne M. Valente
Saga Press, November 2015
Western, fairy tale retelling, novella
Rated: 4.5 / 5 cookies
Forget the dark, enchanted forest. Picture instead a masterfully evoked Old West where you are more likely to find coyotes as the seven dwarves. Insert into this scene a plain-spoken, appealing narrator who relates the history of our heroine's parents—a Nevada silver baron who forced the Crow people to give up one of their most beautiful daughters, Gun That Sings, in marriage to him. Although her mother's life ended as hers began, so begins a remarkable tale: equal parts heartbreak and strength. This girl has been born into a world with no place for a half-native, half-white child. After being hidden for years, a very wicked stepmother finally gifts her with the name Snow White, referring to the pale skin she will never have. Filled with fascinating glimpses through the fabled looking glass and a close-up look at hard living in the gritty gun-slinging West, this is an utterly enchanting story…at once familiar and entirely new.
Skin as white as snow
This story was actually my second of Valente's novellas, the first being Speak Easy, which was also a fairy tale retelling. In the case of Speak Easy, the scene was the Roaring Twenties and the subject was a bit more familiar to me because I do love me some Jazz Age stories from time to time. I enjoyed that book, but for some reason, Six-Gun Snow White was my personal favorite of the two.
But let me start by prefacing this review with the fact that of the many fairy tales out there in the world, and the many times I gush about fairy tales and their respective retellings, the story of Snow White is definitely one of my least favorites. I couldn't really explain to you why, but it probably stems from the fact that I still resent the progression of the tale itself. I mean, honestly, how much better was Snow's situation after escaping from her super-vain stepmother? Not much unless your dream job is to be the housekeeper for seven grown-ass men. Come on, Snow, let's not settle there.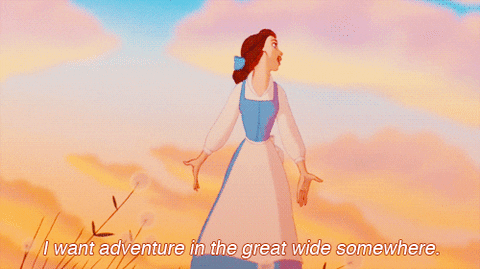 Also, the whole perspective on beauty is just…meh. Most fairy tales tend to put a blanket "beautiful" statement about their heroines/damsels, so it's not hard to imagine many of them being of different color. Snow White, on the other hand, breaks that norm by stating EXACTLY what makes Snow White the most beautiful woman of all. Sigh.
Hem. I mean…there are definitely many flaws, plot holes, and anti-feminist subtexts in a number of fairy tales, so Snow White is definitely not the worst (and most certainly not the most disturbing…though I suppose the queen practically asking the hunter to carve Snow White's heart out is pretty macabre), it's not a tale I care for.
Which is why I absolutely adored Valente's retelling.
Snow White has a gun and she knows how to use it.
Valente pretty much took the tale of Snow White and ran with it. She put the setting in the mid-west. Snow White's name wasn't actually Snow White; she was named this way as a mockery, for the skin color that she would never have. She was the child of what is essentially a rape (yeah, this book is for adults, if you don't already know), where her white father took possession of Gun That Sings, a Crow-woman he has lusted after since the moment he'd set eyes on her. In the end, things don't end well for Gun That Sings, and Snow is left as a child of two cultures, unwelcome in both.
The beginning of the story kind of reminded me of the tale of "Donkeyskin," which is one of my favorite tales (yeah, my head is weird). There were a lot of elements Valente used from "Donkeyskin," including the three dresses and the fact that at some point even the father looked at Snow White and was reminded of the woman he'd tried to woo.
For the most part, the novella was definitely more "Snow White" than "Donkeyskin," and elements of the original fairy tale pop up every so often. There's a disturbingly magical mirror, there's a stepmother whose goal is mostly ambiguous, there's a hunter that was paid to go after Snow, and there's the "dwarves" (who I'll get to in a bit).
That said, this is a Western, and Snow White is pretty much a half-Crow, half-white girl who learned how to shoot a gun by the time she was six. She lived in a mansion, tucked away in her own little saloon, with arcade games and precious stones delivered straight from her surprisingly doting father. Eventually Snow White runs away (similar to the original), and she wanders for a while until she runs into a town that houses seven oddball characters.
And this is where Valente definitely twisted the elements around. Snow White doesn't find men or miners. Snow White doesn't become some housekeeper to a bevy of unwashed dudes. Snow White actually finds herself in a town filled with outcast women who kick ass. These are the women of the Wild West, women who had to survive out there without the boys in tow. Valente gave each woman a voice and a backstory, and that made it even more awesome.
Again, this is my second Valente, and I don't know how her writing style is for her children's books (I have The Girl Who Circumnavigated Fairyland…), but what I read in Speak Easy and Six-Gun Show White was that she really emulated the style and dialogue of the time period. The 1920s came alive for me in Speak Easy, and I can practically visualize the nitty gritty Wild West in Six-Gun Snow White. I loved how she incorporated many elements that made the West what it was during the Gold Rush and mining eras, and to me, it made absolute sense that Snow White's story would be retold at this particular time and place.
So all in all, I enjoyed the novella. It was a fun, fast-paced read. It had characters that were super-interesting. It had a pleasantly candid perspective, and its heroine's major character trait is not her outward beauty, but her spunky, independent attitude towards the life she'd been given.
Also, that twist in the end was something I never saw coming.
4.5 out of 5 cookies! I cannot wait to actually read more of Valente's stuff.
---
Have you read this book or anything by the author? What did you think?