Initial Thoughts: 
For something that's set up for a duology, there is much to tie up plot-wise. Not surprising for a space opera per se, but I thought a few things could have been resolved already. Also, way too many random coincidences used to move the plot. Of all the gin joints in all the towns in all the world…anyway, some good parts, some bad, I'm still on the fence mostly on this book.
---
EMPRESS OF A THOUSAND SKIES
by Rhoda Belleza
Razorbill, February 2017
Young adult, science fiction
Rated: 3 / 5 cookies
The only surviving heir to an ancient Kalusian dynasty, Rhee has spent her life training to destroy the people who killed her family. Now, on the eve of her coronation, the time has finally come for Rhee to claim her throne – and her revenge.

Alyosha is a Wraetan who has risen above his war refugee origins to find fame as the dashing star of a DroneVision show. Despite his popularity, Aly struggles with anti-Wraetan prejudices and the pressure of being perfect in the public eye.

Their paths collide with one brutal act of violence: Rhee is attacked, barely escaping with her life. Aly is blamed for her presumed murder.

The princess and her accused killer are forced to go into hiding – even as a war between planets is waged in Rhee's name. But soon, Rhee and Aly discover that the assassination attempt is just one part of a sinister plot. Bound together by an evil that only they can stop, the two fugitives must join forces to save the galaxy.
In a galaxy far, far away…
Cue the whole Star Wars opening sequence for when you read the book jacket summary. I swear to you the overall effect makes it even more dramatic. And, believe you me, this entire thing takes a turn for the drama. But such is a space opera, amiright?
But seriously, can we talk about this whole memory cube business first?
So in this world/galaxy, er, thing, most people are wired into a memory cube, which pretty much holds what I'm assuming is a database of their personal experiences. Because of Rhee's flashbacks, it seems like an equivalent of a perfect recollection, one which she could go back to over and over again. So when that gets unplugged, most memories are essentially wiped out. And this is a universal thing. I wonder how much of this is hackable and easily attained/rewritten because the whole thing is largely online…
I shudder to think.
But I digress. My point is there's a lot about this technology that was interesting to me, and I would have loved to have seen it unfold. In fact, Alyosha and Kara's subplot kind of touches on this conspiracy about the memory cubes, which is probably why I found their POV the second most enjoyable scenes to listen to, the first being the fast-paced, high-risk chase taking place with Vin and Aly.
That being said, a lot of the story hinged on kismet and character ignorance. Several times, Aly and Rhee escape their conflicts unscathed because of a set of coincidences that were set in motion before they even entered the scene. Several times, the characters do stupid things and they still manage to survive (Aly crashing in a spaceship after a high-risk chase, Rhee dropping a pill and getting herself and Dahlen nearly killed). In one particular scene, it just so happens that both characters meet eye-to-eye for a hot second and then suddenly, everything escalates. I just…where's the buildup? Where's the danger? Why are the characters so. frelling. dumb?!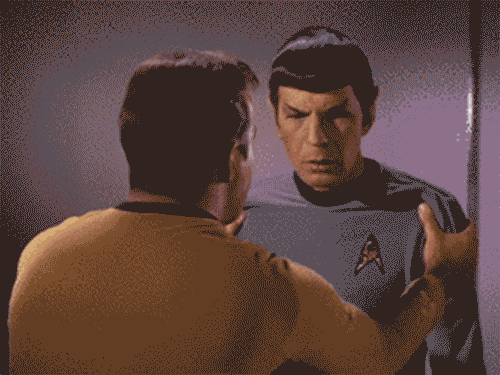 No, seriously. These characters had way too many issues that could have been solved if they weren't so stupid and self-obsessed. The main villain was predictable, boring, and honestly, sounded like the equivalent of a Mary Sue if villains could be characterized as Mary Sues. Rhee, as the only survivor of the Kalusian dynasty, is supposed to have been taught to take over the throne of an empire, yet I in no way thought of her as anyone who would be fitting to take over a throne. The beginning of the book pretty much starts a few days before her coronation, and yeah, okay, shit happens, and we have explosions and death, and mo' money, mo' problems, but from the get-go, Rhiannon was the most aggravatingly ignorant girl ever. She reminded me of another YA girl-ruler who I completely despised because all that education and preparation amounted to absolutely nada and in the end do we really want to trust someone like that in a seat of power?
You'd think perfect recall would allow Rhee to dwell on memories and analyze the minutiae of human interaction and facial expressions. You'd think she'd pick up on facial cues through that recall. Instead, she spends the entire last few years thinking about shanking the guy she THINKS killed her family. Without proof. Without any other evidence other than the fact that she has a memory of her father's adviser arguing vehemently against peace. And because the guy was so against her father's policies, it's clear that he TOTALLY DID IT.
Spoilers, he didn't. Oopsie daisy? And does Rhee learn? Not in the slightest.
I could probably list a few other things that bothered me about this so-called empress, but I'm so over it, and I want to move on to better things.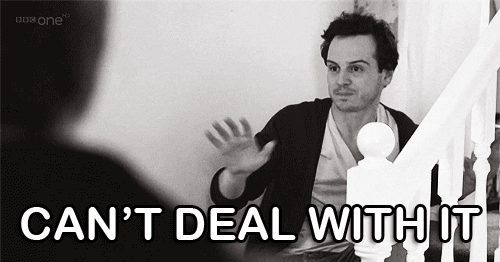 Alyosha's arc was definitely the most interesting to read. While Rhee's journey was focused on the overarching galactic politics (peace versus war, an empire in arrears, a princess looking for revenge, and a madman trying to frame the wrong person), Aly's had the most human-interest. Besides the memory cube technology, what I thought Belleza did well on was her touching upon race and racism in the galaxy. The Wraetan are looked down upon, and it mostly has to do with the coloring of their skin. When Rhee's ship explodes before reaching her coronation ceremony, all the blame goes to Aly, a Wraetan who is blamed because of course it would be a dark-skinned Wraetan who would want to kill off Kalusian royalty. This aspect continues to be brought up throughout the book, and Aly has to constantly deal with not only escape, but survival. Easier said than done when most of the empire is out there to kill him…
Overall, a lot of what the characters did bugged me. A lot of the events made me roll my eyes because of course it would happen that way. I did greatly appreciate the interesting twist with the technology, and I liked the inclusion of different race dynamics in the story. I also liked that this was a space opera, because then lots of different characters and plots within plots within plots. There were a lot of loose ends that still needed to be tied up, however, and Belleza could have kept her story a little less convoluted. That said, I actually am keen to read the next book, if only to find out more on the whole memory cube plot.
3 out of 5 cookies! And honestly, this whole "the two fugitives must join together" thing on Goodreads is another blurb gone wrong. The two main characters never actually meet each other in the book, so um. Yeah.
---
Did you read this book? What did you think?