Initial Thoughts 
Ughhhh I still have so many questions that needed answering WHY DID IT HAVE TO END?! But mostly two things. 1. I am biased to almost all things Tamora Pierce so the rating here could have easily been 5 stars because yes I effing enjoyed the book. But 2. While I absolutely adored Arram living a Harry Potter lifestyle during a fantastical medieval setting, what I was mostly left with was the desire to reread the entire Immortals series again and the desire to move on with the plot because THINGS HAPPEN OMG at the end. BUT THE QUESTIONS!
Alright I'm done.
---
TEMPESTS AND SLAUGHTER
by Tamora Pierce
Random House, February 2018
Fantasy, young adult
Rated: 4 / 5 cookies
Arram Draper is a boy on the path to becoming one of the realm's most powerful mages. The youngest student in his class at the Imperial University of Carthak, he has a Gift with unlimited potential for greatness–and for attracting danger. At his side are his two best friends: Varice, a clever girl with an often-overlooked talent, and Ozorne, the "leftover prince" with secret ambitions. Together, these three friends forge a bond that will one day shape kingdoms. And as Ozorne gets closer to the throne and Varice gets closer to Arram's heart, Arram begins to realize that one day soon he will have to decide where his loyalties truly lie.
Carthaki-Bound!
You've got to understand this about me: I'm a die-hard Tamora Pierce fan. Back in the not-so-distant past, I went so far as to write fanfiction for certain scenarios that were never expanded upon in the Tortallan series. By the time I'd finished-slash-devoured The Immortals quartet, I was so completely enamored by the idea of Numair's character and his meeting up with the Alanna gang that for a long time I couldn't bring myself to read anything else. And then I started writing fanfic about it. And then I started sharing that fanfic. And then I began to get really into the details.
Fast forward almost a decade since the rumors of a Numair book has been in tow (no, seriously, I'd been promised one since 2010, dammit, and I'd heard about a possible Numair novel in the works as early as 2007…), and I can finally let out a sigh and a squee because YES, Pierce has done it once again and I cannot wait for the next book already!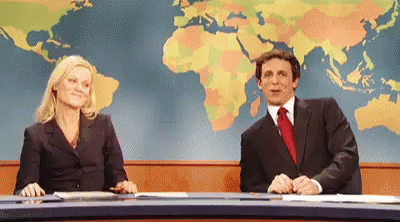 Tempests and Slaughter delivers where it counted. If I had to compare it to anything, it would be Harry Potter meets the medieval times plus gladiators and slavery. You have your medieval magical school which is Carthak University. You have your golden trio of Arram, Varice, and Ozorne (though honestly, Ozorne is hardly humorous and extremely prejudiced against a certain race, and it's Arram who's the super nerdy know-it-all), and you have a Chosen O–actually, nope. Nah. It's not that kind of story.
What Pierce did well was make her magical school a workable, plausible one. If the world had magic during medieval times, I'd totally buy this homage to a school system with modified and differentiated curricula (HAH! I'm using educational terminology, take that, nay-sayers!). I mean, who wouldn't want to teach very promising and enthusiastic students on a one-on-one basis? Only in an ideally magical world, amiright?
I absolutely loved the characters in the story. Pierce has had so much writing experience under her belt by now that getting the details in is seamless for her. She always writes such interesting personalities and backgrounds, and she always delivers on strong female characters, regardless of whether the female is a kitchen witch, a slave/gladiator, or an elderly magic teacher. There are also familiar characters that have appeared in her previous books as well, and it's really great to see them. That said, now I have to reread The Immortals series again, because there's so much allusion to that series that I keep wanting to pick up previous books to find characters so I could make sure I knew who they were. Cannot. Deal.
That being said, I did find myself wanting more. A lot of this first book of Arram's/Numair's story focused on his time growing up in Carthak's only magical school (the only other one that could boast a similarly high standard of magical education at this point is the City of the Gods in northern Tortall). At this point we really only get a glimpse of how the characters were like, what the political climate is, and how the culture and setting greatly differed from Tortall's familiar and favorable world. Not much really happens as far as overall conflict until near the end of the novel. Not that I minded too much, but still, I would have loved to have seen more progression on the plot and wouldn't have minded a curtailing of Arram's in-depth studies.
Overall, though, as a fan of Pierce's work–especially that of her Tortallan series–I'd heartily recommend this. It would not necessarily be bad to read this before getting into the other books, as timeline-wise, this probably happens concurrently or a little after Alanna: The First Adventure. Maybe I should throw in a reading guide order of the Tortall series at some point…that might be a nice idea.
4 out of 5 cookies! With all of the leading up to the next book, I absolutely cannot wait to see what Pierce has up her sleeve next!
---