Initial Thoughts: 
Well this was cute.
---
A THOUSAND PIECES OF YOU
by Claudia Gray
Harper Teen, November 2014
Science fiction, young adult, romance
Rated: 3 / 5 cookies
Marguerite Caine's physicist parents are known for their groundbreaking achievements. Their most astonishing invention, called the Firebird, allows users to jump into multiple universes—and promises to revolutionize science forever. But then Marguerite's father is murdered, and the killer—her parent's handsome, enigmatic assistant Paul— escapes into another dimension before the law can touch him.

Marguerite refuses to let the man who destroyed her family go free. So she races after Paul through different universes, always leaping into another version of herself. But she also meets alternate versions of the people she knows—including Paul, whose life entangles with hers in increasingly familiar ways. Before long she begins to question Paul's guilt—as well as her own heart. And soon she discovers the truth behind her father's death is far more sinister than she expected.
That cover though
Okay, so can we talk about the cover just a wee bit? Because how could anyone not talk about the gorgeousness of it? Seriously, I would have picked it up out of a bookstore just because of the colors alone. That said, yes, this is definitely me judging the book by its cover, and normally I let the premise and the title take me along the ride. But this? Claudia Gray was blessed with the cover gods.
Now that that's over with…
Dammit, romance
Again, this is probably another case where I didn't read the book jacket summary in its entirety, and most of what I'd known about this book was that it dealt with the multiverse. And, honestly, I already said "hell yes" to the fact that this book has a multiverse.
So…kind of like Dark Matter right? Except for young adults and a less complicated explanation of how the multiverse works?
Well…ah, who was I kidding. It's a young adult book, so it reads like a young adult book, with young adult problems.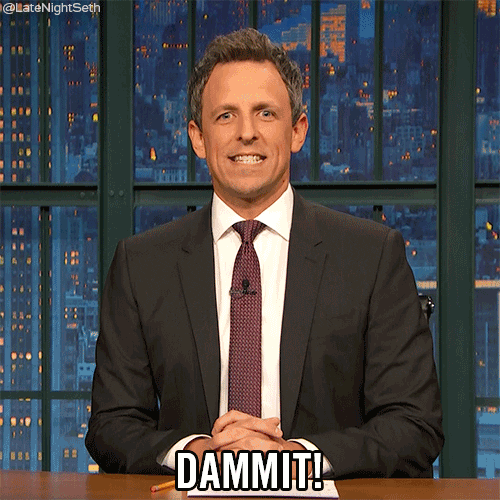 Let's backtrack a bit before I start raving about things first. Marguerite Caine is the daughter of two famous and brilliant scientists. In her world, she is sort of the black sheep of the family–while her brain isn't completely out of left field, Marguerite chose to follow the artistic route rather than her family's scientific calling. Hard to imagine, considering her parents are the inventors of the Firebird, a multi-dimensional traveling device that becomes the focal point–and the plot-mover–of the book.
The book itself opens up rather well, to be honest. It starts out with enough action and contemplation to get me interested. Heck, when Marguerite spends most of the first chapter filled with hate and planning to kill some guy named Paul, I was like, "DO TELL, MARGUERITE. WHY YOU MURDEROUS?"
So Marguerite–with the help of Theo, her-other-love-interest-but-that-is-honestly-mostly-arbitrary-because-seriously-nothing-comes-out-of-it-at-all–travels several parallel dimensions in search of Paul in order to exact vengeance for a murder he supposedly committed. Let's all just blatantly trust our narrator, because of course she's got all the facts and information, the logically, scientifically-minded girl that she is. Oh, wait, she doesn't have all the facts. But nevermind because this being a YA, the guy she's chasing will probably managed to be the same guy she's going to fall in love with. I mean, the title is A Thousand Pieces of You. If that's not romantic, I don't know what is.
Which brings me to the brass tacks. This book is predominantly a romance. Yes, it has a wonderful backdrop and several worlds that I could see expanded rather well in future installments. Yes, it has an awesome plot-driven premise that boils down into some crazy conspiracy that is much bigger than I'd imagined. But also yes, it's a romance with a love triangle. A frelling. Love. Triangle. Not only is it a love triangle, but both guys were pretty much the same archetype of a typical romantic interest: geeky, hot, intense, and overprotective. The only difference between Theo and Paul are that one's more sociable than the other and one's just a wee bit smarter.
Sigh.
It didn't help that Marguerite was probably the least interesting character to me. Sophia would have been a great POV. Katya would have been a great POV. Josie would have been a great POV. Instead, the perspective fell on a girl who just happened to become a special snowflake due to circumstance (BECAUSE SHE DOES BECOME A SPECIAL SNOWFLAKE). Instead, we get someone–whose sole reason for multi-dimensional travel is vengeance–who gets sidetracked because she fell in love with the guy she's been chasing. I mean, Marguerite, seriously, remember the time when you adamantly believed Paul was a murderer? Yeah…

That being said, I will say I enjoyed the book. I had listened to the audiobook version of this book, which was fantastic because of the different accents performed by the narrator. I also particularly loved that the multiverses were varied and rather interesting in their changes. Claudia Gray gave not just one world, but several, and that in itself is worth a lot of kudos. My favorite dimension has got to be the Russian world, which took up a chunk of the book. A lot of the characters in this dimension got fleshed out, and I would definitely read a sequel that returns to this world later on. The love affair between Marguerite and Paul was certainly more palatable with Russian accents in tow, and I'm kind of glad for this (also, sue me, I have a weakness for my "the princess and the guardsman fall in love" trope).
All in all, A Thousand Pieces of You is not a book without its fair share of faults. The love story was predictable, and it gets cheesy from time to time. Marguerite as a character could have been better written. There were still a lot of questions I would have loved to have answers for, and the multidimensional travel explanations were definitely lackluster in comparison to another multiverse book I'd loved (Dark Matter).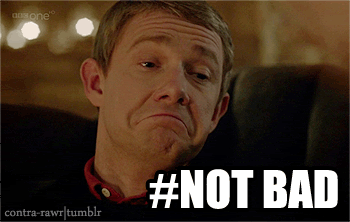 But while the book had elements I didn't like, I thought the story picked up quite a bit once the truth about the conspiracy was fully revealed. I ended up listening to the audiobook really quickly, I was never really bored, and I adored every single time Henry and Sophia were iterated in each dimension. I'd totally read the rest of the trilogy because I'd love to see more of these characters show up again.
3 out of 5 cookies! I'd recommend this book because cover, Russia, and multiverse. Yeah.
---
Have you read this book? What did you think?