Initial Thoughts: 
I pretty much ripped through this story like nobody's business, and while I had some problems along the way concerning the big reveal and how stereotypical and cliche the book was for the most part, honestly I still stayed for the characters. I would definitely recommend the audiobook because the cast was stellar in their portrayal. And that ending effing deserves a Breakfast Club fist pump.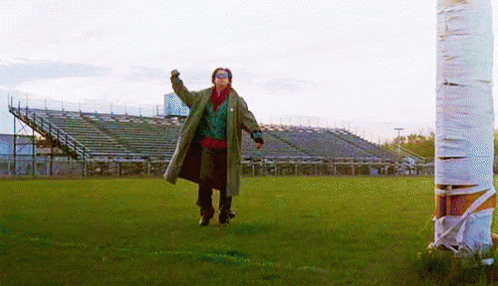 ---
ONE OF US IS LYING
by Karen M. McManus
Delacorte Press, May 2017
YA contemporary, mystery
Rated: 4.5 / 5 cookies
Pay close attention and you might solve this.

On Monday afternoon, five students at Bayview High walk into detention.
Bronwyn, the brain, is Yale-bound and never breaks a rule.
Addy, the beauty, is the picture-perfect homecoming princess.
Nate, the criminal, is already on probation for dealing.
Cooper, the athlete, is the all-star baseball pitcher.
And Simon, the outcast, is the creator of Bayview High's notorious gossip app.

Only, Simon never makes it out of that classroom. Before the end of detention, Simon's dead. And according to investigators, his death wasn't an accident. On Monday, he died. But on Tuesday, he'd planned to post juicy reveals about all four of his high-profile classmates, which makes all four of them suspects in his murder. Or are they the perfect patsies for a killer who's still on the loose?
Everyone has secrets, right? What really matters is how far you would go to protect them.
---
When this book was described as The Breakfast Club meets Pretty Little Liars, I didn't actually think it was going to be so close to the comparisons. Normally I take books being compared to other things with a grain of salt.
But seriously, One of Us is Lying is The Breakfast Club. With murder. So I suppose that's where Pretty Little Liars comes in as well. I haven't seen the latter, so I'm going with a Gossip Girl feel here, too, what with Simon Kelleher's app being so similar to the format of Gossip Girl.
If this were a television show, I'd watch the eff out of this, hands down. There's just something about high school teen drama that looks so deliciously petty and addicting on screen. That said, this book was just as great on the page–granted I didn't read this on the page.
I read One of Us is Lying as an audiobook, which I highly recommend as well as reading the book itself. Like the book itself, the audiobook narration is divided up into its four main characters: Bronwyn Rojas (Kim Mai Guest), Nate Maccauley (Robbie Daymond), Addy Prentiss (Shannon McManus), and Cooper Clay (Macleod Andrews). Now, I've listened to a good number of audiobooks at this point, and I am normally wary of multiple-cast dramatizations. Sometimes, there's a voice in the narration that pisses me off that it ruins the entire audiobook. But in this case, I'd have to say the narration worked wonders. You could definitely get a sense of each character and his/her perspective just by listening to how the narrators read their sections. Robbie Daymond's Nate was particularly awesome, because he also managed to get the southern twang that Cooper reverts to when he's nervous.
Anyway, now that I've tooted the audiobook horn a bit, time to get into the nitty gritty of the book itself with the help of Gossip Girl and The Breakfast Club gifs, of course!
WARNING: This blog post is a little graphics heavy. #sorrynotsorry
The book pretty much opens up straight into the heart of the action itself: detention.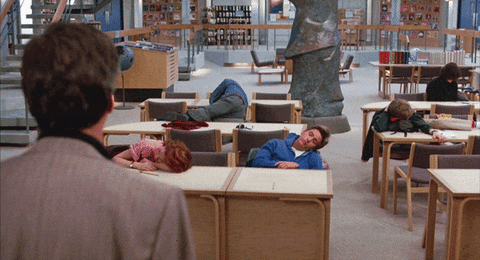 And a roll call of your stereotypical high school students, five of the school's mismatched kids a representation for a clique within the student body: a homecoming queen (Addy), a popular jock with his own Facebook fanpage (Cooper), the chic geek (Bronwyn), the rebel drug dealer (Nate), and the gossipmonger (Simon).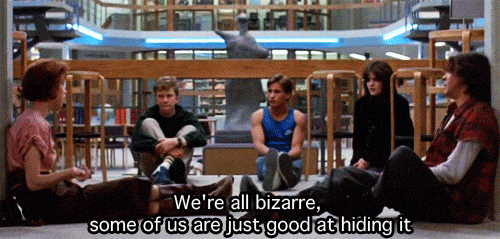 Cough. FORESHADOWING.
Unlike TBC, though, one of the five don't make it out, and by the end of detention, Simon chokes on it. Honestly, I'd feel a little bad about this, but he was kind of a douche-canoe with a bloated sense of self. I mean, he has an app that takes investigative journalism to a whole new level of ugly. Like, to a Gossip Girl level ugly.
And that's the problem, you see. Because with Simon dead in extremely suspicious circumstances, police investigations start shedding light on the motives of the four students who were in the room with Simon. And check this out, all four stand to gain from Simon's death. In some level, Bronwyn, Nate, Cooper, and Addy have one thing in common: a secret that could ruin each of their reputations.
Naturally, one of them has to be involved with Simon's death, right?
This makes many things awkward for the four detention survivors, because now their lives have been upturned, from police investigations, reporters, and buried secrets that inevitably come to light in the most heartbreaking manners ever.
That's really where the character development comes in, because the story is told within the four perspectives of Bronwyn, Addy, Nate, and Cooper. And honestly, as cookie cutter stereotypical as the characters were, there were dimensions to them that added to the flavor of each suspect.
I grew to adore Cooper especially after showing that he's not altogether just a "jock."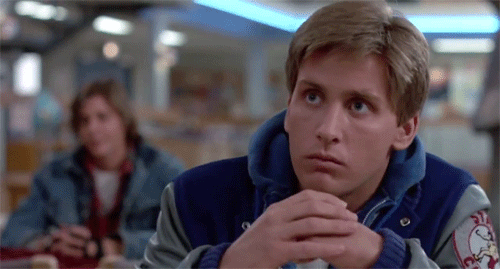 I absolutely loved Addy's growth throughout the story. She went from a Princess Blondie to someone who's gotten a more independent spine. Her makeover was not just skin-deep, though I also appreciated the fact that she went all out and went purple, hair-wise.

And Bronwyn and Nate? I definitely ship it. But then of course the geek girl falls for the bad boy. Not that I'd blame her. To be honest, Nate's POV was my favorite to listen to.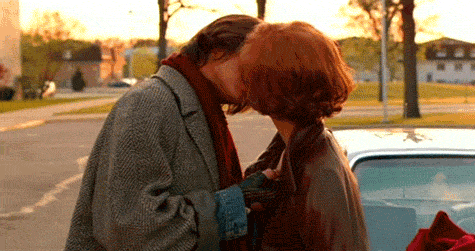 Now, it wasn't all fun and games, of course, and unfortunately there was no dancing on tabletops or heart-to-heart camaraderie moments on a regular basis. It is a high school murder mystery, after all, and a killer must be brought to justice!
Only, I totally called the culprit, and it was kind of underwhelming. A lot of the plot and drama could have been highly prevented if SOMEONE had the right mind to report their friend's behavior going the deep end (honestly, a sociopathic behavior like that really needed to be reported, for everyone's general safety). With the mounting increase of school-related violence, you'd think the message of "see something, say something" would be more important. I'm kind of bummed that it was mostly glazed over. And unfortunately a lot of the stereotypes here included a large amount of bullies, control freaks, and slut-shamers. Barely anyone outside of the Murder Club had minds of their own, which was a shame.
Also, how the hell are the police so terribly incompetent? I did feel like a lot of the drama depended on the fact that the police had absolutely no regard to privacy during their investigations. Absolutely EVERYTHING was revealed to the whole school within a day of private investigation. It was kind of unnatural at how the "culprit" knew almost everything that happened in each interview.
That being said, I thoroughly enjoyed this book. I cannot wait to read McManus' next standalone; it's bound to be just as juicy!
4.5 out of 5 cookies! Other than the blips mentioned above, I would read and listen to this again given the chance.
---
Have you read this book? What did you think?