Initial Thoughts:
*SOBBING UNCONTROLLABLY* I FEEL SO BETRAYED AND YET AND YET. Ugh, this is the Darkling all over again except with video games and virtual reality!
I'm gonna need a moment to gather my thoughts.
---
W
A

R
C
R
O
S
S
by Marie Lu
GP Putnam's Sons, September 2017
YA science fiction, cyberpunk
Rated: 4 / 5 cookies
The obsession started ten years ago and its fan base now spans the globe, some eager to escape from reality and others hoping to make a profit. Struggling to make ends meet, teenage hacker Emika Chen works as a bounty hunter, tracking down Warcross players who bet on the game illegally. But the bounty hunting world is a competitive one, and survival has not been easy. To make some quick cash, Emika takes a risk and hacks into the opening game of the international Warcross Championships—only to accidentally glitch herself into the action and become an overnight sensation.

Convinced she's going to be arrested, Emika is shocked when instead she gets a call from the game's creator, the elusive young billionaire Hideo Tanaka, with an irresistible offer. He needs a spy on the inside of this year's tournament in order to uncover a security problem . . . and he wants Emika for the job. With no time to lose, Emika's whisked off to Tokyo and thrust into a world of fame and fortune that she's only dreamed of. But soon her investigation uncovers a sinister plot, with major consequences for the entire Warcross empire.
Forgive this digression
Before I get into the review, let me tell you about this video game series called Dragon Age. I promise you I'm going somewhere with this, so bear with me.
The Dragon Age franchise is near and dear to my heart solely because of how fantastic the character stories and overall plot have been revealed through gameplay. Roleplaying games tend to do this, and at a certain point, DA got me invested enough to actually care about the characters.
Even when they rip your heart out into pieces. Like Anders did in Dragon Age 2. Like Fen'Fucking'Harel did in Dragon Age: Inquisition. And I sit there watching cutscenes with the realization that as much as I detested the actions these characters were programmed to do, I still thought to myself: "Dammit, these characters are not EVIL. They're not entirely wrong. They're ANTI-HEROES LIKE BATMAN AND I WANT THEM SLAPPED INTO SEEING SENSE. I WANT THEM REDEEMED IN THE SEQUELS."
So that's where I stand with characters who seek to change the world and make it worse instead. That's chaotic good at its finest. Damn the rules when you're the best to judge, right?
WTF does any of this have to do with WARCROSS, you say?
Everything.
It has everything to do with Warcross, because this is exactly the same feeling I went through as I read the book; from squealing at virtual reality immersion to swooning over billionaire Japanese boys to crying from the betrayal of everything–of which I actually SAW coming but the results still hurt all the same.
This book was a gamer geek girl's playground. I cannot stress that anymore than it already has been. It's as if Marie Lu read Ready Player One and thought: "Huh, not enough girls partaking in their geekdom. Let's throw these badasses in and see what happens when we have this many nerds together in the world!" And then she immediately moved the setting to hyper-futuristic Tokyo. And then she threw diverse characters into the mix, including a Chinese-American main character, a formidable boy in a wheelchair, two gay characters, and a Japanese love interest. (Boy, that Hideo Tanaka though. Yowza.) Oh, and she doesn't just stop there. She pretty much threw us into a world that any Fortnite or Sword Art Online fan would appreciate if not love.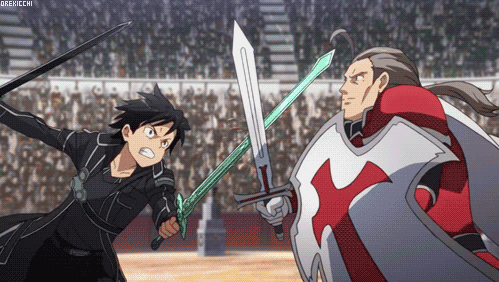 The world is pretty much Lu's sandbox, and she made it that way by writing a book with so much hanging on virtual reality. One of the major attributes of Warcross is the game Warcross. People play Warcross internationally, and its popularity is so high that becoming an overnight sensation is a big. effing. deal.
This is where Emika Chen comes in. Down on her luck and about to be evicted from the only life she knows, she pulls a stunt that gets her noticed by millions of people, including the inventor of the virtual NeuroLink and the Warcross game, Hideo Tanaka. Instead of getting arrested, Hideo offers her a job that puts her undercover as a Wild Card–a player drafted into the Warcross tournament–in order to hunt down Zero, an expert hacker of the Dark World. Of course, hijinks happen and Emika goes in way over her head, but what kind of heroine would she be if she just backed down from anything dangerous, amiright?
Hem. So where was I? Oh, yes, this book. You can definitely tell it's everything Marie Lu loved thrown in along with the kitchen sink. The book is action-filled, from the beginning to the end, though I will say there was a lull to plot somewhere between Emika's sojourn in the Dark World and finally meeting Zero. While I did adore the romantic interludes, I was kind of bummed at the lack of character development or growth in anyone. As much as I loved having the insight into Emika and Hideo's characters, this still didn't really help my understanding in character motives.
**SPOILER ALERT** Honestly, the whole effing villain arc could have been solved if Zero had revealed himself a long, LONG time ago instead of letting all this shit play out. **END SPOILER**
Also, that cliffhanger ending is going to kill me. Particularly because Marie Lu actually used CLIFFS in one scene and I just. Absolutely. DIED.
Other than that, I thoroughly enjoyed this book. This is the first Marie Lu book I've read, believe it or not, so I'm going to have to add everything else she's written into my TBR to peruse later.
4 out of 5 cookies! Damn those cliffhanger endings and chaotic good characters!
This book counts as part of my Beat the Backlist challenge.
---
Have you read this book? What did you think?