Initial Thoughts: 
UGHHHHH SECOND BOOK SYNDROME WHY YOU DO THIS. There was a lot of development of characters and world building, and the plot doesn't fully escalate until the end, which then led to the drama and hijinks with Mal and Alina–which led to a lot of bookrage (because the former refused to change and the latter finally grew a backbone and why couldn't she have just slapped the asshole to begin with?!).
Honestly, I'm still broken up over Genya. I don't think I can emotionally recover from that.
Okay breathe.
THAT BEING SAID. HELLO SASSY NIKOLAI YOU CAN QUEEN ME ANYTIME JUST LET ME SUMMON THE SUN FOR YOU GIVE ME A MOMENT HOW HARD COULD IT BE.
*SPOILERS WARNING* As this is the second book of the trilogy, expect some spoilers from the first book, Shadow and Bone.
---
SIEGE AND STORM
by Leigh Bardugo
Henry Holt and Company, June 2013
YA fantasy, romance
Rated: 4 / 5 cookies
Darkness never dies.

Hunted across the True Sea, haunted by the lives she took on the Fold, Alina must try to make a life with Mal in an unfamiliar land. She finds starting new is not easy while keeping her identity as the Sun Summoner a secret. She can't outrun her past or her destiny for long.

The Darkling has emerged from the Shadow Fold with a terrifying new power and a dangerous plan that will test the very boundaries of the natural world. With the help of a notorious privateer, Alina returns to the country she abandoned, determined to fight the forces gathering against Ravka. But as her power grows, Alina slips deeper into the Darkling's game of forbidden magic, and farther away from Mal. Somehow, she will have to choose between her country, her power, and the love she always thought would guide her–or risk losing everything to the oncoming storm.
So once again, a fire had to be lit under my ass to get this book read, and mostly because my friend started a rant on it. I can understand why, though, because as far as Siege and Storm went, it definitely paled in comparison to the first book, Shadow and Bone.
BUT. I'm getting ahead of myself.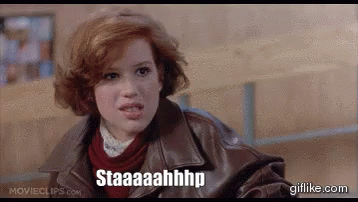 For all intense and purposes, I am still adoring the world of the Grisha, of the Corporalnik and the Etherealki and the Fabrikators. I loved seeing Ravka being fleshed out in bits and pieces, and the stories and myths Bardugo added into the plot? Fantastic. I even absolutely loved the addition of the technology, because the world changes and even the magic of the Small Sciences is beginning to waver in light of the world of guns and metal.
The story pretty much continues in Alina's POV, some months after her rather reckless escape from the Darkling in the Fold. Clouded by guilt and repressed in her ordinary, Grisha-hidden life, Alina is not at all satisfied with her station. She is still yearning to become more than what she is, and this becomes a strain in her relationship with Mal. Fortunately, not much drama of guilt is prolonged, because just when she starts feeling bad for herself and resenting her life with Mal away from Ravka, she's once again snatched by the very guy she hoped had not survived the attack in the Fold.
Which brings me to the characters, because what I loved about Bardugo's Shadow and Bone was the depth she put in her villain and secondary characters. Genya and the Darkling had been my favorites even through this second book, but we've got so many more that were introduced in Siege and Storm that totally stole my squeeing heart.
I'm totally talking about Nikolai Lantsov, duh.
"And there's no way I'm leaving you alone with Prince Perfect."

"So you don't trust me to resist his charms?"

"I don't even trust myself. I've never seen anyone work a crowd the way he does. I'm pretty sure the rocks and trees are getting ready to swear fealty to him."
This. This quote pretty much defines everything about Nikolai. I have a weakness for cads and pirates, and Nikolai isn't only that, but he's ticked off the "confident," "strategic," "ambitious," and "clever and flirtatious" boxes, too. I really loved his banter with Alina and the other characters, and honestly, I want more of him in the last book.
"And I'm notoriously immune to tales of woe. So unless your story involves a talking dog, I don't want to hear it. Does it?"

"Does it what?"

"Involve a talking dog."

"No," I snapped.
I love him so much.
One of the standout character arcs, however, does go to Alina's growth as a person. There's a reason why I have this fondness for the Darkling, and it's because he's. Not. WRONG. What he's told Alina, right from the very beginning, is that she's got a power like his, and to run away from this just to live a normal life is wasting it, which is a detriment to the country. Again, HE'S NOT WRONG. The biggest difference between him and, say, Nikolai, is that the Darkling is cruel. Alright, so he is.
"I'll return to Os Alta with you, and I'll consider helping you make a bid for the throne." I took a deep breath. "But I want the Second Army."
And eventually, Alina starts to think similarly. She gains ambition. She effing grows a spine, you guys, I love it.
"I'm not a symbol," I snapped. "And I'm tired of being a pawn."
That. That right there is indication that Alina is coming to her own.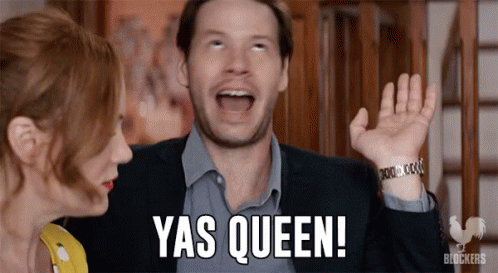 Now, that being said, I will admit that the book works slowly once everyone gets back to Os Alta. There was a lot of action in the beginning, and the end escalated so quickly that I'm still emotionally torn by the events (I AM STILL UPSET OVER GENYA YOU GUYS WHY) that happened afterwards. This didn't really bother me as much, because I always expect the middle book to be the build-up and bridge to the conclusion story.
Unfortunately, it also amounted to a lot of drama between Mal and Alina. And while I found Mal to be tolerable and sometimes even cute and adorable in Shadow and Bone, I effing deplored his whiny ass in Siege and Storm. I don't know how Bardugo is going to make me think otherwise, but I solely believe that Mal and Alina are completely mismatched.
Yes, they're childhood friends. Yes, they're going to love each other. But MAL STOP BEING A WHINY BITCH BECAUSE YOUR GIRLFRIEND IS TURNING INTO A FIERCE AND POWERHOUSE CHARACTER. The entire book all he did was whine, sulk, and get jealous over some ONE-SIDED flirtation that Alina constantly rebuked throughout the book. I mean, you know what, Mal? If you want Alina to run to another man's arms–the Darkling or Nikolai or what-have-you–you're doing a great job pushing her away.
God, man, he doesn't even try to meet her halfway, and it's utterly devastating to see that Alina still tries to cling to this relationship like a lifeline. Like she can't survive in a world without him.
Alina, you're stronger than this. You're Sankt Alina, you're the Sun Summoner dammit. Woman up and just blow a hole through another roof. It'll make you feel better. Then move on and snog Nikolai. I don't mind. At least Nikolai doesn't begrudge you for being a Grisha. Hell, "like calls to like," so if you're into that kind of dark relationship, have your dream sex with the one guy who'd definitely support your rise to Grisha power! YOU CAN DO WHATEVER YOU WANT, ALINA, YOU'RE A GROWN ASS WOMAN.
Again. THE DARKLING IS NOT WRONG. I will be forever saying this, even though yes, the Darkling is a scoundrel and a cruel one at that. (I CANNOT FORGIVE HIM FOR GENYA AND BAGHRA BUT STILL.)
Deep breaths.
4 out of 5 cookies! I still loved this book, and I do look forward to reading the last. That being said, I'm also a little afraid, because in my head I've already got three different ways things can go down, and none of them with Mal. Sooooo…that might be a problem.
This book is part of the Beat the Backlist Reading Challenge.
---
Have you read this book? What did you think?