Initial Thoughts:
Okay. OKAY. This was actually much better than the last book even with all the random ass drama going around. I will admit I was ready to chuck my speakers out (yes I had this as an audiobook) during all the teacher drama but I calmed down when I realized Rylin had a decent head on her shoulders. The girl death was kind of lackluster though, and could have benefited from more narrative on her part. But more on that later.
SPOILER WARNING: The Dazzling Heights is the second book of the The Thousandth Floor trilogy, so expect spoilers from the first book and possibly some spoilers in this next one.
---
THE DAZZLING HEIGHTS
by Katharine McGee
HarperCollins, August 2017
YA science fiction
Rated: 3.5 / 5 cookies
New York City, 2118. Manhattan is home to a thousand-story supertower, a breathtaking marvel that touches the sky. But amid high-tech luxury and futuristic glamour, five teenagers are keeping dangerous secrets…

Leda is haunted by memories of what happened on the worst night of her life. She'll do anything to make sure the truth stays hidden—even if it means trusting her enemy.

Watt just wants to put everything behind him…until Leda forces him to start hacking again. Will he do what it takes to be free of her for good?

When Rylin wins a scholarship to an upper-floor school, her life transforms overnight. But being there also means seeing the boy whose heart she broke, and who broke hers in return.

Avery is tormented by her love for the one person in the world she can never have. She's desperate to be with him…no matter the cost.

And then there's Calliope, the mysterious, bohemian beauty who arrives in New York determined to cause a stir. And she knows exactly where to begin.

But unbeknownst to them all, someone is watching their every move, someone with revenge in mind. After all, in a world of such dazzling heights, just one wrong step can mean a devastating fall.
I'll have to hand it to McGee, she knows how to put attention-grabbing passages to good use. I really wanted to know what would happen after the death in the first book, and then another one in this one? Oh yeah, definitely curious. There is a morbid fascination I have to this book and it has drama written all over it.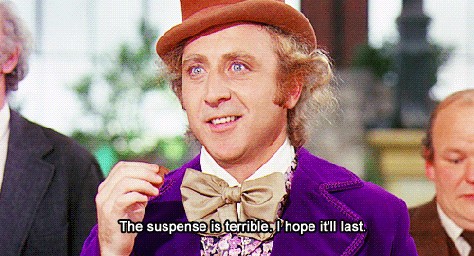 I did like this book a lot more than the previous one, even though some people *coughAVERYcough* still annoyed the hell out of me. I still have major issues with the whole more-than-brother-sister relationship Avery and Atlas harbor throughout this book. BUT. At least one of them has a modicum of sense by the end of the book. Hint: It's not Avery, that's for sure. And honestly, that story was the least interesting. I wonder if there'll ever be an Atlas POV, though. The fact that he's such a babe magnet is beyond me, because as Bryce put it, he's kinda vanilla other than the whole "in-love-with-my-sister" issue. I'd love to see more flavor injected in him, and maybe a POV would fix that.
In other news, things heat up with Leda and Watt, and while I faced this mostly with great amusement (because YES, WATT, let's make nice with the girl who practically rufied you in the first book…THIS IS TOTALLY NOT OKAY BTW), I am kind of feeling this relationship. It's almost as toxic as the beginnings of the Blair-Chuck relationship until even that blossomed to something amazing. I'm hoping for something along those lines, because I really liked the interaction they had, especially with Watt being amusing and all. Also, Nadia. I want Nadia in my head, too, if she's gonna be the voice of sass and sometimes reason.
I worried over Rylin a lot once she started going to school with the Highliers, and I was definitely sent into a bit of a panic when the whole teacher drama thing started. I've been watching Pretty Little Liars recently, and lawdiedee, I was going to flip out if the whole "sexy teacher sleeps with a student" thing was going to go down again. I'm so over this sickening trope, and honestly, the minute my audiobook got to the bit where that skivvy over-confident douchenozzle lip-locked with Rylin, I was prepared to chuck my speakers out the classroom door. (The irony is that I was listening to this AS I WAS CLEANING UP MY CLASSROOM AND OH GOD THE IMAGES ARE DISGUSTING.) All that said, I am hopeful that she'll make the right choices. I am also a lot hopeful that Cord will snap out of it and do his thing before Rylin well and truly gets snatched up by someone more appropriate.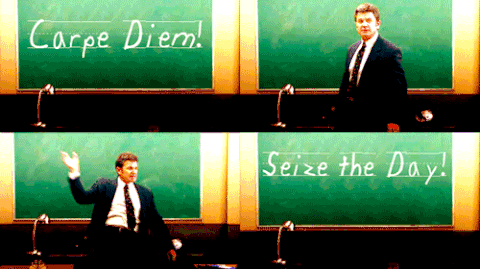 An addition to the bunch of conniving drama-addled characters is Calliope, whose name isn't actually Calliope, because she's a con-woman along with her mother. Frankly, I'm not exactly sure what she adds to the story, because the revelation she finds at the end of the book wasn't anything new or groundbreaking. Honestly, Watt and Leda had that covered by the end of The Thousandth Floor, and Calliope was, in all respects, a superfluous character. To be honest, we could have gleaned a bit more out of Mariel's character if they had more of her POV littered in the book. Especially since it was kind of silly to have her show up in the beginning, and then nothing for the longest time until the very end. While I did like Calliope's narrative tone–she kind of reminded me of a British-speaking Georgina Sparks (from GG of course), all there to make trouble but easily able to disappear from the plot without making any major ripples.
So yeah, the drama level is still high up there, and while some were cringe-worthy and overly-dramatic, others actually pick up to become riveting. I would definitely like to finish this trilogy.
3.5 out of 5 cookies!
---
Have you read this book? What did you think?