Initial Thoughts:
This must have been the longest time it took for me to read a Schwab book from cover to cover, but hot damn it was good to get back into Merit. Side and new main characters aside, it was still largely an Eli vs. Victor book and their confrontations are the absolute best. Also OMGAH CAN I GET A THIRD BOOK PLEASE?
---
VENGEFUL
V.E. Schwab
Tor Books, September 2018
Science Fiction, Fantasy
Rated: 4.5 / 5 cookies
Eli Ever and Victor Vale were only medical students when their mutual discovery that near-death experiences can, under the right conditions, manifest extraordinary abilities.

They were best friends, and rivals, and then enemies. They were dead, then alive, and then—Eli killed Victor, once and for all.

Or so he thought—but Sydney Clarke felt otherwise, and used her own superpower to tip the scales. Now, a trio hides in the shadows, while another takes advantages of post-death life to take over the city of Merit.

If there can be life after death—will there be calm after vengeance, or will chaos rule?
Remember when I reviewed Vicious and couldn't wait to tote this book off because YES, it's finally a standalone and YES OKAY, I could do with a sequel if there was one?
Okay, neither do I. That was so two years ago, and all I remember is that between Eli and Victor, Eli was most definitely the more unhinged villain.
Well, he kind of gets one-upped in Vengeful because I mean, honestly, HOW Schwab made me feel some sort of sympathy for Eli Ever is beyond me. Like…thanks a lot, Schwab, now my feelings for your psycho characters are in turmoil, and AGAIN, we have a Holland-type character on the loose. Figuratively speaking.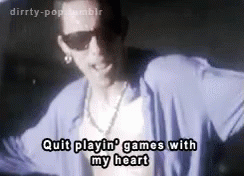 Similar to how Vicious' storyline was written, Vengeful opens up in the present, some five years after the events of the previous book. We are introduced to Marcella, whose home life as a mafia thug's wife has been shattered due to some real unsurprising revelation that her husband is cheating on her. We're then treated to an attempted murder, which leads to Marcella's rebirth after having uttered her EO-related line, "I will ruin you!"
The book then proceeds to recount snippets of the past, going back five years ago to the aftermath of the Eli-Victor fight. We find out many things, including the fact that Victor is broken somehow, and is pretty much following in the lines of the one guy he'd managed to outwit. Meanwhile, we have Eli hanging out at EO-jail and, well, you know, helping out the "good guys," so to speak. Except, ya know, are there even ANY good guys in Merit or the known Villains world? No? Never mind.
Like its predecessor, Vengeful is not action-packed. There is a lot of buildup to the action, and frankly, it's probably why it took me a good month to finish. Not because it was uninteresting. Not because it didn't have really good writing–and believe you me, I will buy anything Schwab writes, even an informational pamphlet on the science of duck migration or something (which, come to think of it, I'm sure she'll make that interesting, too!). It was just, well, a lot of information to take in.
Along with the characters in Vicious (Victor, Eli, Mitch, Sydney), there were new characters added into the mix. This kind of gave a more epic showdown, because so many parts had to be brought together to make the whole.
That being said, it was also where things were kind of off for me. Because of the several POV changes and so many character perspectives, I couldn't get into some of them. June, for example, wasn't my cup of tea, and honestly, I could do without hearing about her in the next book–if there ever is going to be one. I did love the addition of Dom, though, and Marcella was great, but yeah, other characters made it a slow-go for me. I do think the book also suffered a bit from two storylines that got mixed in together, and honestly, the buildup to the whole Marcella deal was so massive that the end was just…well, again, anticlimactic.
That being said, I'd still read the next book anyway, because I want more. I don't believe it's the end for the cosmic-circling duo, and honestly, I just want someone to fix Victor. FIX HIM, SYD.
Also, Mitch is still the absolute best.
4.5 out of 5 cookies! I pretty much rated Vicious in a similar fashion…but the first book was definitely my favorite of the two.
---
Have you read this book? What did you think?