Initial Thoughts: 
I've been reading this book to my voldies for months now, every Friday, and sometimes on half-days. And seriously, it was difficult to put down. I managed to stop myself from going ahead, but at least one of my voldies had no qualms about reading the entire book before I got to the next chapter! Another fabulous Schwab series, but of course what isn't?
---
CITY OF GHOSTS
by Victoria Schwab
Scholastic, August 2018
Children's Fantasy, Paranormal
Rated: 4 / 5 cookies
Cass can pull back the Veil that separates the living from the dead.

When Cass's parents start hosting a TV show about the world's most haunted places, the family heads off to Edinburgh. Here, graveyards, castles and secret passageways teem with restless phantoms.

But when Cass meets a girl who shares her "gift", she realizes how much she still has to learn about the Veil—and herself. And she'll have to learn fast. The city of ghosts is more dangerous than she ever imagined.
Listen, I don't normally like scary stories to begin with, and I normally try to avoid them on a YA or adult level. But when a children's book scares you just a little bit, you know the author is doing it right. So far, only Neil Gaiman has actually had me scared of the dark and things that aren't as they seem.
But Schwab? Lawd, what can I say about Schwab that I haven't already said before?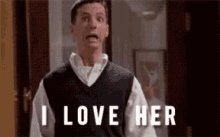 Anyway, City of Ghosts…well, City of Ghosts was definitely scary. But then again, anything that deals with ghosts usually is. In this case, the entire book takes place in Edinburgh, where the towns were rebuilt over older towns, and castles can be seen in the distance. Old places tend to have stories, and in the case of Edinburgh, there are many ghosts involved.
Like, I loved Cassidy's point of view, and often her inner remarks made me laugh. I actually ended up reading the entire book to my 5th grade every Friday, so it was fun emulating Cassidy and the rest of the cast of characters. In the end, I think I pretty much have my British accent down pat. As for the deep Scottish accents…I'm a lost cause.
One of the best things about the book is the immersion of the area's culture. There were a lot of stories being passed on by the local folk of the places, and the fact that Cassidy's parents are filming a documentary about ghosts makes the entire premise even better.
Also, I had a real hankering for fish and chips every single time I picked this book up to read.
Seriously, the craving has still not gone away. (I've never actually tried the chips with vinegar, though, but I imagine it's delicious. I'm going to have to try it when I do visit the UK once again!)
I also now want to go to Edinburgh to check out the places that were mentioned in the book. Actually, I've been wanting to go to Edinburgh since Harry Potter, so this isn't anything new. (Also, I loved the random Harry Potter references in the book, they were just classic.)
4 out of 5 cookies! I'm actually looking forward to Tunnel of Bones, because how much more creepy could the Catacombs of Paris be?!
---
Have you read this book? What did you think?