Initial Thoughts:
A thief being recruited into a motley group of people saving the world from demons? Well, sure, why not?
---
HOPE'S END
by Martin John
May 2020
Fantasy, Supernatural
Rated: 3 / 5 cookies
e-ARC provided by Reedsy Discovery
Noah Wild was never a great cop and some would say he made an even worse thief. But after surviving a surprise encounter with a demon, he is recruited by a secret organization called The Switcher's Guild.

Underfunded, undermanned, and up against an enemy infinitely more powerful, the Guild is fighting a war they cannot win. Yet there may still be hope, for they believe Noah has a talent not even he is aware of.

Their battle brings them to Hope's End, a town that attracts bad things like moths to a flame. Monsters lurk in the shadows and behind closed doors; malevolent beings plot our downfall. For a decade The Switchers have managed to contain this evil from the rest of the world. However, something terrible may just be ready to break free. Only Noah and a ragtag team of Switchers have a chance of stopping it.

Woefully underestimating the danger of the mission, he quickly finds himself out of his depth, fighting monsters and mutants at every turn. This hapless rookie soon comes to realize the fate of all mankind may very well rest on his inept shoulders.
This review originally found on Reedsy Discovery.
From the minute the prologue began, I knew I was going to like Noah Wild. He's the type of thief archetype I could get behind, and when the demon showed up, the story escalated really quickly.
The story essentially follows Noah, who, after surviving a demon encounter, gets recruited into a mysterious Switcher's Guild. He is dragged to Hope's End to save the world, though even his recruiter is very vague about that. Noah meets some interesting characters, one of which actually happens to be my favorite: the cantankerous Dr. Ivan.
Hope's End has its shining moments from time to time, though the pacing does get thrown off every so often. On some occasions, we get a whole dose of action, and the next minute, suddenly, the Switchers are sitting around having cake, drinking beer, and talking about what's going on in the actual story. When the action sequences finally arrive, there's a lot of focus on describing every single detail. Normally I welcome details, but in this case, it might have been overkill, especially with how repetitive it got when it came to the Hog scenes (and there are at least two main instances where Noah struggles with Hog). It was also pretty difficult to figure out where the direction of the story was really heading. It took the last fourth of the book to even hear about what's going to "destroy the world", and more could have been done about the magical items in question.
Because Hope's End seems to be the first book of a series, there are still a lot of unanswered questions, though for the most part, I thought the end was wrapped up rather well. I liked that the author actually did go back to some of the characters that were introduced in the first half of the book. I also loved that there's more to what's happening with Noah and Cricket and the involvement of Elliott in all of this. Intriguing stuff, some of which I may want to pick up the next book to find out more about!
Though speaking of Cricket… Probably the only other gripe I have about the book is the lack of–and I mean severe lack of–female characters. The book heavily relies on a team of guys to save the world. Yes, Cricket pretty much encompasses the only female lead in the book, and to be honest, she kind of annoyed me. The most interesting part of her storyline happened right at the beginning, where she practically careens her car past The Shell and into the area of Hope's End.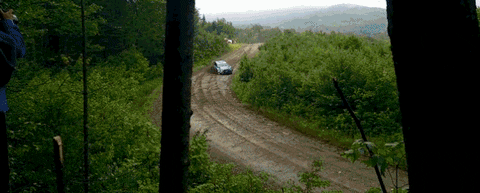 To me, it felt like Cricket's primary role was that of the love interest, and much of her initial description indicates this; she's mostly described as a "pretty blonde." (It was mentioned at the beginning of her brief POV; Brooks and Elliot mention it in passing; and of course Noah watches her sleep and realizes that the girl is pretty attractive. I mean, come on, Noah — that's partly because she's the only female there.) There was almost nothing about skills in the beginning (apparently she knows how to shoot a gun, and can identify the type of gun to shoot… without really doing much about this) and almost no reason for why she's really there. Not even Elliot can explain the "why".
Considering the only other females in the book have little to no agency (the first female we encounter is a sacrifice who is already dead; the second one is mentioned as a kick-ass Switcher, but also dead; and the third is Mara, who's pretty much lumped into the whole villain list along with the rest of her crazy family–who are all male), Cricket and the lack of female roles was pretty disappointing.
That being said, I hope this gets rectified with the addition of more characters in the succeeding books. I do hope Cricket does actually become more fierce, considering she's really an integral part of the band at this point.
Where Hope's End picks up is near the end, when the stakes are raised, and the mystery of Noah Wild and his recruitment becomes questionable. Why is Noah really at Hope's End? Why is he an integral part of the group?
Those are definitely things I'd like to know.
3 out of 5 cookies!
Have you read this book? What did you think?