Initial Thoughts
I absolutely loved this book, and once again, the audio narration is just as on point as it was in the first installment. The only difference is that MAEVE is a POV in this book, and I absolutely loved her–well, technically I loved the entire Rojas family–in One of Us Is Lying. I'm so glad she's still just as fabulously fierce and awesome in this book. There were a lot of twists and turns here, some really juicy tea, and the Bayview four make their cameos! Great stuff.
Warning: This is the sequel to One of Us Is Lying, so spoilers beware!
---
ONE OF US IS NEXT
by Karen M. McManus
Delacorte Press, January 2020
YA contemporary, mystery
Rated: 5 / 5 cookies
Come on, Bayview, you know you've missed this.

A ton of copycat gossip apps have popped up since Simon died, but in the year since the Bayview four were cleared of his shocking death, no one's been able to fill the gossip void quite like he could. The problem is no one has the facts.

Until now.

This time it's not an app, though—it's a game.

Truth or Dare.

Phoebe's the first target. If you choose not to play, it's a truth. And hers is dark.

Then comes Maeve and she should know better—always choose the dare.

But by the time Knox is about to be tagged, things have gotten dangerous. The dares have become deadly, and if Maeve learned anything from Bronwyn last year, it's that they can't count on the police for help. Or protection.

Simon's gone, but someone's determined to keep his legacy at Bayview High alive. And this time, there's a whole new set of rules.
I had such a great time listening to the stellar audiobook that was One of Us Is Lying to the point where I recommended the actual book to a lot of my 8th grade students.
So given a choice between borrowing a hard copy or listening to the sequel in audiobook, I went straight for the audiobook, because honestly, the dramatization in the characters made Maeve, Knox, and Phoebe even more real.
This second installment also brings us back to Bayview High, the location of what was a highly publicized event a year before. The Bayview Four–the survivors of a "deadly detention" debacle (Bronwyn, Nate, Cooper, Addy) instigated by Simon–have since moved on, though the high school itself is still buzzing with what had happened the year before. It's no surprise that Simon copycats have showed up to try to take his place; trying to spread gossip through websites and secret forums. None of them, however, are just like Simon.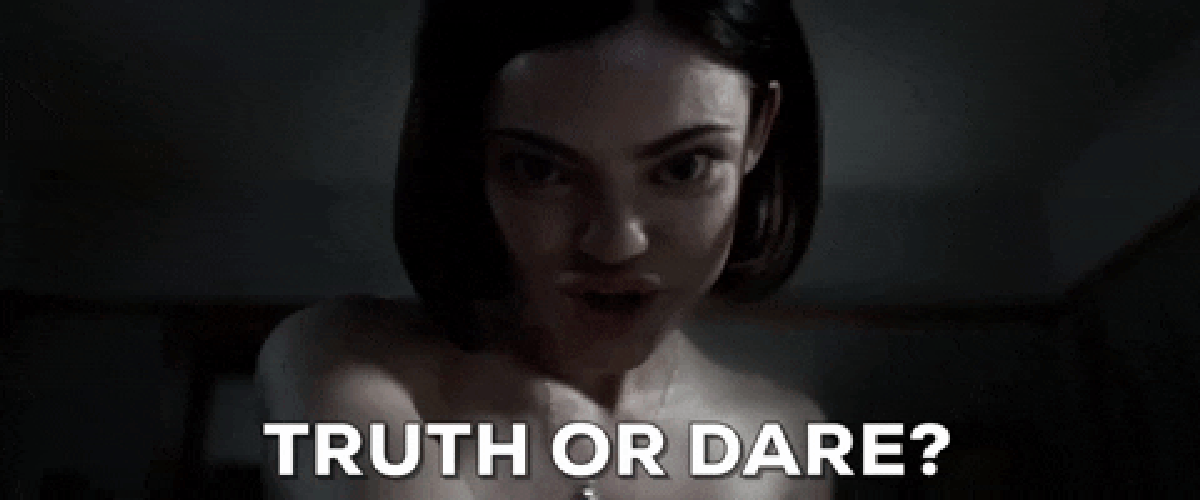 None of them until a game of Truth or Dare ignites another set of rules that Bayview laps up. Always take the dare, because if you don't, the truth may not be something you want out there.
It's a really fun premise, as far as high school drama goes, and I mean, who doesn't remember playing Truth or Dare several times back in the day? Goodness knows I still see a lot of students do this from time to time.
McManus upped the level of intrigue and drama in this book, and while I'm mostly of a mind that sequels tend to get the short end of the stick, in this case, I actually loved One of Us Is Next much more than its predecessor. Don't get me wrong, I absolutely adore the voice actors and the POVs that were Bronwyn, Nate, Cooper, and Addy, and it was great seeing them make cameos every so often in the sequel itself. I still ship Bronwyn/Nate, after all, so yeah…I was definitely invested in seeing how their relationship would work out now that it's long distance and strained.
The stakes are higher IMO. Throughout the book, there is some unknown character who seems to be the mastermind of the unpleasant truths, and it becomes mind boggling at how anyone could know so much about the students of Bayview. Phoebe is the first target, and because she refused to play, becomes the brunt of the first gossip leaked. The game itself starts to get out of hand, to the point where another Bayview death occurs. All fun and games, right?
It was great seeing the new POVs; Phoebe kind of reminded me of Addy and Ashton in a sense, though she is definitely a different breed all to herself. Knox was the geek everyone overlooked in high school up until you grow up to realize he's actually sort of adorable. Because the audiobook gave each character a different voice, it was easy to discern their personalities.
But really what made this book for me was Maeve Rojas. I loved her in the first book, and I'm so glad she's continued to be brilliant in Next. Maeve is a superstar with her own slew of problems. She also totally ships the Bronwyn/Nate wagon, so Maeve is totally good people in my book.
Like Lying, I could not stop listening to One of Us Is Next. I must have breezed through the story, and that ending? Damn, it got really intense there, too.
5 out of 5 cookies! Really recommend this book if you are a fan of any high school drama. And murder. And Gossip Girl. And Revenge. And Truth Or Dare. Um. Yeah.
---
Have you read this book? What did you think?