So I realized that by attempting to make this dish, I've also inadvertently started my goal in trying to learn the five French sauces! Starting with bechamel, of course.
tl;dr
(click for the Lamb Moussaka recipe)*
*Note: I've made drastic alterations with the filling as I've detailed below.
"I cannot believe," Violet said, one hand fluttering on her chest, "that Anthony forgot to tell me he invited the duke to dinner. I had no time to prepare. None at all."

Daphne eyed the menu in her hand, which began with turtle soup and marched through three more courses before finishing with lamb a la bechamel (followed, of course, by a choice of four desserts). She tried to keep her voice free of sarcasm as she said, "I do not think the duke will have cause to complain."

– The Duke and I by Julia Quinn
I admit that when I was reading the book, it occurred to me to take notice of the food that was being made at this time period. Or, well, food that might have been made at this time period. (In hindsight, mutton was more of an expensive, decadent meat than lamb…though I suppose this can be overlooked because Violet Bridgerton only found out last-minute that a duke was coming to call on them in the first place.)
At this point, I probably would have tried making the four choices of desserts, but honestly, dinner was more preferable, since I needed to grab some meats at the supermarket anyway.
The funny thing is, when I googled "lamb a la bechamel," (with and without the accent), I kept getting Greek recipes for lamb moussaka with bechamel sauce. I could have gone a different route; I could have tried to do a variation of a leg of lamb topped with bechamel sauce (which is honestly still a possibility…). In the end, after looking at the recipe for moussaka, I was kind of intrigued and figured, maybe this was the type of dish Duke Hastings and the Bridgerton family would have been eating as part of their four-meal-plus-dessert course.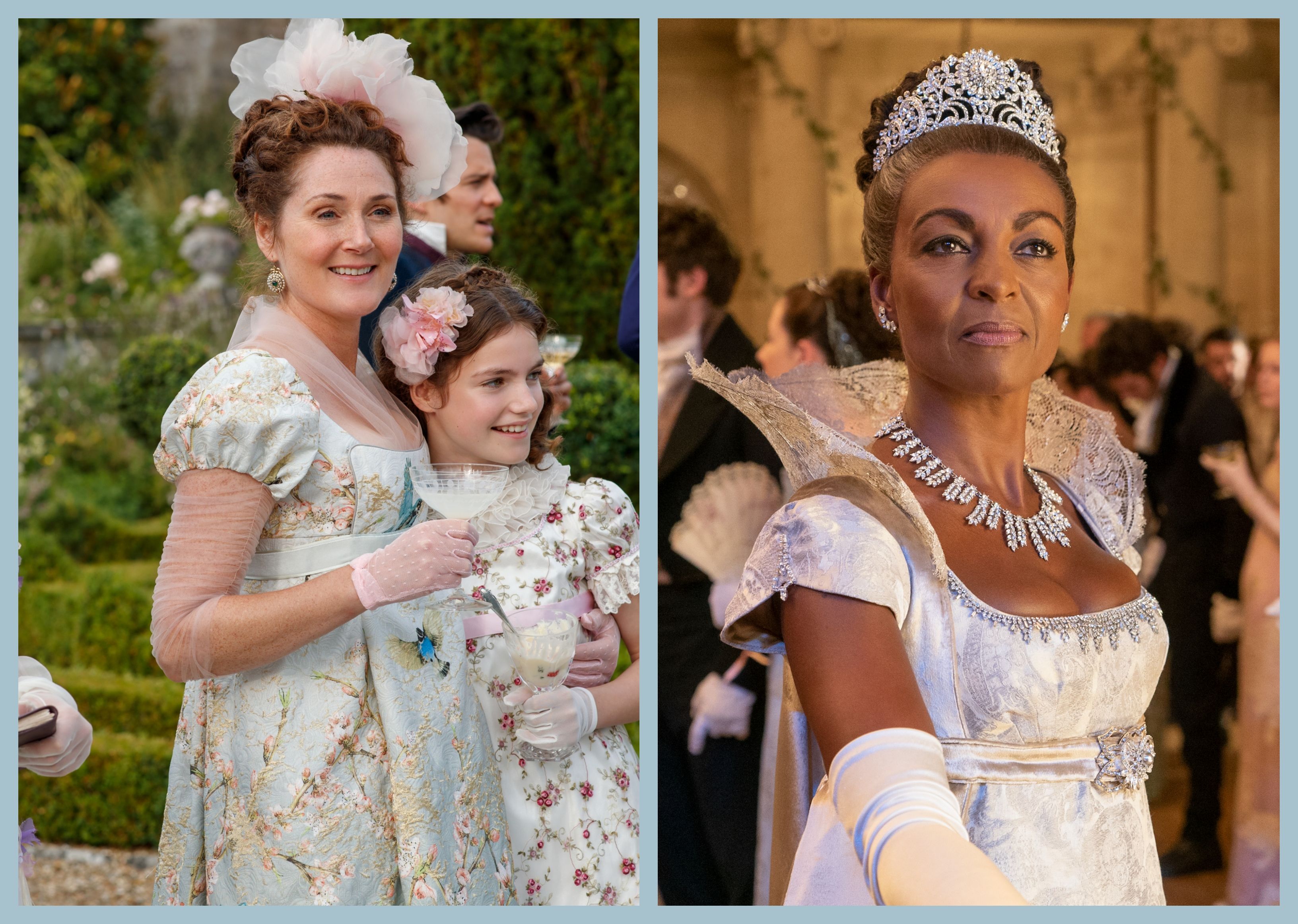 Also, because I loved these two plotting a dinner between Duke Hastings and the Bridgertons. (Okay, so in the Netflix show Lady Danbury says gooseberry pie was the Duke's favorite…BUT WHERE AM I GOING TO FIND GOOSEBERRIES?!)
So I did some recipe-reading and hunting. What I found was the vast amount of ways you can prepare the ground lamb filling in moussaka, but one of the things they had in common was adding red wine to the mixture.
The problem is I don't drink or have red wine. Oops?
But I figure, since they mostly used the red wine to add some sweet flavor to the lamb dish, I used a rose instead. (Talk about getting way into this experimentation business). Honestly, the filling was much simpler than what the original recipe called for. I didn't use broth, nor did I use beef bouillon to season the filling. I pretty much just played the filling by ear, but one of the things I was excited to use for it was my oregano, which has been growing quite well, despite the lack of sun these past few weeks.
Sweating the eggplants was also kind of new. I didn't know they could "sweat" to begin with, but it was interesting to see that they did! After putting salt, they released the water they'd been keeping, and it was much easier to dry them out in the oven once I got them baking.
The bechamel sauce was something else. That one I didn't mess around with, but again, I didn't really use a seasoned powder when I had salt at my disposal. Also, the breadcrumbs I used was seasoned already, so I didn't want to add too much salt to the whole thing. But yes, the bechamel was actually not so difficult to make! I'll remember it next time I try to make chicken or seafood alfredo!
Verdict: Overall, the lamb filling tasted delicious even with the rose wine. Honestly, if I hadn't known it was lamb, I would probably not have been able to distinguish it from a ground beef filling. The bechamel topping was a LOT of dairy, though, and I could have cut the serving on that by a half. I used one entire eggplant, which, on hindsight, was a stretch if I wanted to layer the bottom and top twice over. I loved the combination, especially the added crunch of the breadcrumbs, and if I didn't already make enough to feed me for a week, I'd redo this again with the added changes! Maybe next time.