Initial Thoughts 
I've been a big fan of the movie and have seen it several times now (add another one in a few minutes after writing this review…), and all that time, I hadn't read the book. IT HAS CHANGED NOW. And for the better. I really enjoyed how realistic the scenarios was, as though this was some sort of wilderness survival, but, ya know, on Mars where Murphy's Law is practically the only law that seems to be constant. It was great seeing more humor in many of the characters, and what I found lacking in the movie (Annie's lovely sass and Mindy Park's more massive role) was found in more detail in the narrative. Good stuff.
---
THE MARTIAN
by Andy Weir
Crown Publishing, February 2014
Science Fiction, Adventure
Rated: 4 / 5 cookies
Six days ago, astronaut Mark Watney became one of the first people to walk on Mars.

Now, he's sure he'll be the first person to die there.

After a dust storm nearly kills him and forces his crew to evacuate while thinking him dead, Mark finds himself stranded and completely alone with no way to even signal Earth that he's alive—and even if he could get word out, his supplies would be gone long before a rescue could arrive.

Chances are, though, he won't have time to starve to death. The damaged machinery, unforgiving environment, or plain-old "human error" are much more likely to kill him first.

But Mark isn't ready to give up yet. Drawing on his ingenuity, his engineering skills — and a relentless, dogged refusal to quit — he steadfastly confronts one seemingly insurmountable obstacle after the next. Will his resourcefulness be enough to overcome the impossible odds against him?
I must have watched this movie an umpteen amount of times before I even brought myself to reading this book. There was just something about Matt Damon's portrayal of Mark Watney that made him hilarious, brilliant, somewhat of a cocky, overconfident bastard (but who wouldn't be when you've survived the harshest conditions thrown at you?!). And then of course the entire cast of the movie version of The Martian (2015) was just adorable and I couldn't get enough.
Segue into the actual novel, and honestly? I can't complain. It was a fabulous read, filled with more character story than what the movie could accommodate. If we're doing comparisons (and of course I'm doing comparisons), movie-Martian focused heavily on the problem of how to save Watney from death. So we got a lot of cutaway scenes to what each person/group of people was doing the moment they began their attempts at bringing Mark back to Earth.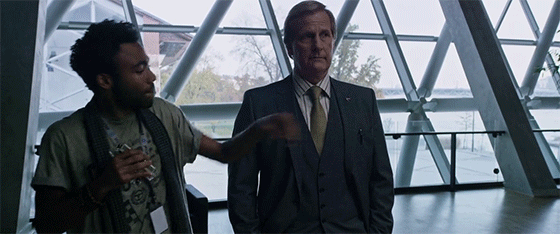 The book does have these scenes play out as well, but there is definitely more focus on what Mark does and the motions he undergoes to survive. There were certainly more problems, and I felt really sorry for book-Mark, because he was practically Sandra Bullock's character in Gravity, only where Bullock couldn't catch a break anywhere in space, Mark couldn't catch a break on the Red Planet. Everything that could go wrong, went wrong. And yet Mark found ways to survive.
Book-Martian did have a bit more character development, owing to the fact that well, it is a book. You can't cram all that character development into a movie, so movie-Martian focused mostly on the astronauts and a few of the key players. (To be fair, I enjoyed Donald Glover's depiction of Rich Purnell.) This does makes reading the book worthwhile, though, just to see Annie cursing up a storm with her sass, Mindy floundering over Mark still being alive, and Mitch Henderson being, well, an ass.
I will admit, I probably would have enjoyed this as an audiobook even more, because some of Mark's explanations and science-'splaining got a little dry. I paid a lot of attention to the chemistry and botany bits because of my interest in those subjects, but I definitely glazed over the physics that was attempted her. To each her own, though, right?
In any case, I was really glad that the movie had lifted a number of my favorite scenes directly from the book. The Council of Elrond, the space pirate monologue, Commander Lewis' conversation with her crew and her Rich Purnell message to Houston, all of that was there and thensome!
4 out of 5 cookies! Worth the read if you enjoyed the movie. And vice versa. I will say this, though…not enough disco music.
---
Have you read this book? What did you think?