I could have probably named this any number of things, including "Kanej Hutspot," because let's face it, I totally made this dish because it's one that Kaz Brekker and Inej Ghafa go back to when they're talking about sharing food during one of their heists. And I love this pairing so. Damn. Much.
tl;dr
(click on the hutspot recipe here)
In nearly two years of battling side by side with Kaz, of late-night scheming, impossible heists, clandestine errands, and harried meals of fried potatoes and hutspot gobbled down as they rushed from one place to another, this was the first time she had touched him skin to skin, without the barrier of gloves or coat or shirtsleeve.

Six of Crows by Leigh Bardugo
These two kill me slowly but surely. And I would have it no other way.
The thing is, the term hutspot showed up a few times in both books of the Six of Crows duology, though for the most part in Crooked Kingdom, it seemed associated with the unpleasantness in Kaz's past (he'd shared it with a girl who didn't really exist), but in Inej's case–and the case of the present–it is a dish conveniently shared between two people comfortably sitting by a desk at the Slat, whispering over plans and staging heists. My head canon says this is Kaz's way of associating a different memory to "sharing a hutspot with a girl," but I'm kind of a romantic, and so is Kaz. Fight me.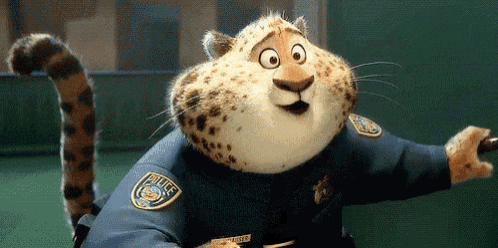 (Also, @polarts_ has the CUTEST picture of Kanej eating a hutspot and I just died inside some more.)
In any case, it's not lost on me that hutspot is a Dutch dish, when "Ketterdam" kind of reminds me of "Amsterdam."
"My mother is Ketterdam. She birthed me in the harbor. And my father is profit. I honor him daily."

Crooked Kingdom by Leigh Bardugo
Okay, okay. Back to the food itself.
Upon reading about the dish, it made me think about mashed potatoes the way I like to make mashed potatoes: with texture and bits of pieces of bacon bits to add some crunch to it. I'm not a big fan of super-mushy mashed potatoes, so when I read the recipe for this, I was glad to see that I wasn't mashing the potatoes and carrots all the way.
The onions, nutmeg, bay leaf, and carrots were interesting twists to this dish, and I was really curious as to how this would work flavor-wise. I didn't have a Dutch oven, so I used a general pot and boiled the concoction a bit over 25 minutes. I probably went closer to 35-40 minutes if anything. I also do not have a potato masher, so I used a simple ole' wooden spoon to crush up the boiled carrots and potatoes. I also paired the dish with tocino, a Filipino sweet pork that I thought would really balance out the flavors.
Verdict: This was really filling and a great replacement for bread/rice! I loved the tocino with it because not only do I get a bit of sweet with salty, but the texture on the tocino helped break up the softness of the hutspot. Any other kind of meat would probably work here, too, but I'm really glad I used the tocino to go with it.
Now that that's done…time for a heist!