Initial Thoughts:
Hnggghhhh I am conflicted with this book. I loved Ahdieh's Wrath and the Dawn duology and I will stan those two books until the day I die. Or become a djinni. Whichever is first. But this book has me inwardly crying of agony on top of intrigue. I wanted MORE vampires, less werewolves and fae. And this is coming from someone who adores urban fantasy on a good day. I even wanted more slow-burn insta-love madness (wait, how is that even a thing?!), less YA love triangle tropes. I JUST….
And yet who am I kidding. I'm going to want to read the second book just to see how Celine gets herself out of this madness…or, I dunno, maybe I'll get more Pippa and/or Arjun narratives (the latter was interestingly absent in the last few chapters…).
Ugh. So conflicted.
---
THE BEAUTIFUL
by Renee Ahdieh
G.P. Putnam's Sons, October 2018,
YA paranormal, fantasy, romance
Rated: 3 / 5 cookies
In 1872, New Orleans is a city ruled by the dead. But to seventeen-year-old Celine Rousseau, New Orleans provides her a refuge after she's forced to flee her life as a dressmaker in Paris. Taken in by the sisters of the Ursuline convent along with six other girls, Celine quickly becomes enamored with the vibrant city from the music to the food to the soirées and—especially—to the danger. She soon becomes embroiled in the city's glitzy underworld, known as La Cour des Lions, after catching the eye of the group's leader, the enigmatic Sébastien Saint Germain. When the body of one of the girls from the convent is found in the lair of La Cour des Lions, Celine battles her attraction to him and suspicions about Sébastien's guilt along with the shame of her own horrible secret.

When more bodies are discovered, each crime more gruesome than the last, Celine and New Orleans become gripped by the terror of a serial killer on the loose—one Celine is sure has set her in his sights . . . and who may even be the young man who has stolen her heart. As the murders continue to go unsolved, Celine takes matters into her own hands and soon uncovers something even more shocking: an age-old feud from the darkest creatures of the underworld reveals a truth about Celine she always suspected simmered just beneath the surface.
Listen. It's been years since the vampire craze has died down, and I'm actually glad Ahdieh managed to get out of that funk and write us one we probably needed this year. I'm glad that I get to pick up a vampire book from an author I really love. I read her Wrath and the Dawn duology (plus the short stories) and I wanted more. I have yet to read Flame in the Mist, but I figure I'd go along with Penguin Teen's read-along on Twitter and Instagram in preparation for the final book of The Beautiful series.
And…I'm of two minds on it. My reading thought process pretty much blew hot and cold in this book. I went from liking something, but then turning the page and agonizing about the same thing. I've gone from wanting the romance to happen to rolling my eyes at the way the romance started to unfold. I've gone through several love-hates along the way, and perhaps without my bias towards Ahdieh's previous works, I may have rated this lower due to how things unraveled at the end so fast.
What I Liked
The world immersion. I haven't read a NOLA vampire experience since Anne Rice, so I was kind of gleeful that Ahdieh chose to tackle the New Orleans experience and add vampires to the world. Like her Wrath and Dawn series, Ahdieh describes the food in the book so well, I got hungry while reading. I might just try to make beignets at some point because I now have a constant craving for these babies.
The insta love trope. So this is probably where a few people I know would say, "But, Mari, you HATE insta-love!" But in this case, I actually got a kick out of it. Celine and Bastien spent a great deal of time trying not to jump each other's bones for most of the book, but you totally knew that was going to fail eventually. In fact, I could have done with more tension from Bastien and Celine, to be honest. There was a point where Bastien's POV mentions how much he loves money, and of course, OF COURSE, Celine traipses into the masquerade ball dressed as a representation of money (aka green dress, "greed," etc.). A match made in vampire heaven? ALMOST! Considering what kinds of creature both of them are, teehee.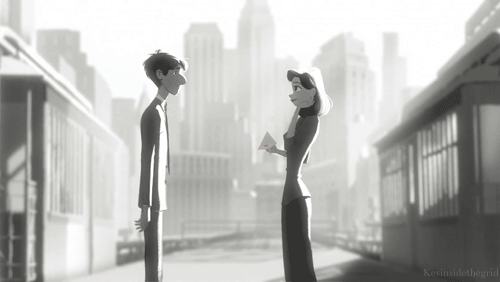 All that back and forth multi-lingual talk. I actually loved the fact that there was a lot of back-and-forth in French and English, sometimes in Spanish as well. It was fun trying to read the sentences aloud in the attempt to practice my conversational French (which is not so great) and the occasional Spanish phrases (which is even more horrible). Occasionally, I read whole chapters out loud for this reason.
What I was Conflicted About
Celine Rousseau. Honestly, I found Celine to be mostly talk, which kind of annoyed me. At least with Shazi (which, there was a nice mention of Scheherazade in this book!), we see her in action. Celine committed one crime she keeps going back to, but other than that one event, a lot of the plot just happens to Celine, and even by the end, she isn't able to claw out of the funk of being the "damsel," even though she constantly keeps pointing out that she can take care of herself (Madam, other than in Paris, since when?!)
Grimaldi. Am I supposed to like him? Honestly, I just felt bad for him, because I'm figuring he's going to be Jacob Blacked throughout the trilogy. Also, not quite sure what the point of was with the grandmother scene.
What I Didn't Like
The overglut of preternaturals. See, I was hoping for strictly a vampire story. I was desperately hoping this wouldn't go the Twilight/Underworld route and peg a tenuous relationship between vampires and werewolves, and I–oh. Oh, there's a rivalry between the Court of Lions and "the Brotherhood?" Oh, oh, there's vampires AND werewolves AND fae, and none of them really get along? Sigh. Godammit. Not another one of these stories.
(The sad part is that I'm normally a werewolf stan these days, but if you're going to sell me on a story about vampires, I just want the damn vampires! Also, the villain motivation was so random, and I saw NO POINT in them being so angry. I just didn't get it.)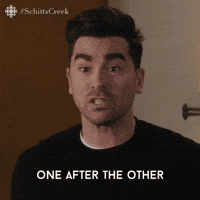 What are all these love tropes?! Don't get me wrong, I love my fair share of tropes. I think using some of them is like comfort food and guilty pleasures. I personally have been loving found family and friends-to-lovers/enemies-to-lovers tropes. I don't even mind the insta-love trope that's happened here (because, you know, there's that gravitational pull, like calls to like stuff, you know?). But I swear, every single trope that annoys the heck out of me got thrown into this book. There's a potential love triangle. There's the star-crossed lovers. There's a part where shit happens to someone's memory. ALL OF THESE TROPES HAPPEN TO THE SAME CHARACTERS BY THE WAY.
3 out of 5 cookies! Overall, while I grew ever increasingly-annoyed at the events in this book, I will most likely read the second book because I want more Arjun. And I hope Pippa gets some kind of limelight, because this poor girl is going to have a heart attack worrying over Celine.
---
Have you read this book? What did you think?