Initial Thoughts:
I don't think I've squeed so much over the last half of a book since Crooked Kingdom, but honestly, despite my worries about the cohesion of the story, this one delivered. It could still have done without so much convoluted story arcs and character POVs, and I still stand by the Nina storyline standing strongly alone, but that endgame was chef's kiss. 😘 💋 Zoyalai will go down as my second fave ship of the Grishaverse. And the last lines will forever have me wanting more of this universe, even if that something happens to take us away from Ravka once more…and maybe perhaps somewhere more west?
Hell, I'll take anything from Bardugo at this rate.
---
RULE OF WOLVES
by Leigh Bardugo
Imprint, March 2021
YA high fantasy
4 / 5 cookies
The Demon King. As Fjerda's massive army prepares to invade, Nikolai Lantsov will summon every bit of his ingenuity and charm—and even the monster within—to win this fight. But a dark threat looms that cannot be defeated by a young king's gift for the impossible.

The Stormwitch. Zoya Nazyalensky has lost too much to war. She saw her mentor die and her worst enemy resurrected, and she refuses to bury another friend. Now duty demands she embrace her powers to become the weapon her country needs. No matter the cost.

The Queen of Mourning. Deep undercover, Nina Zenik risks discovery and death as she wages war on Fjerda from inside its capital. But her desire for revenge may cost her country its chance at freedom and Nina the chance to heal her grieving heart.

King. General. Spy. Together they must find a way to forge a future in the darkness. Or watch a nation fall.
Honestly it's been a few months since I read this book, but the events in it are definitely still fresh on my mind. At this point I've practically read all of the Grishaverse, the last two after I'd binge-watched the Netflix Shadow and Bone series (at least three times by this point, lol!). Rule of Wolves is the culmination of all the stories that made the Grishaverse so compelling to me.
And, of course, as this book is the second in a duology, spoiler alert!
This book is the sequel and the penultimate end of the events that were brought forth in King of Scars. Now, I went into KoS knowing that my favorite character, Nikolai Lantsov (aka the light of my life, my clever fox, my king of Ravka, scourge of the seas, and inventor of all things airshippy), would be the highlight of the story. I came into the duology for Nikolai, but I can certainly say I stayed for Nikolai. And Zoya. And the story, of course.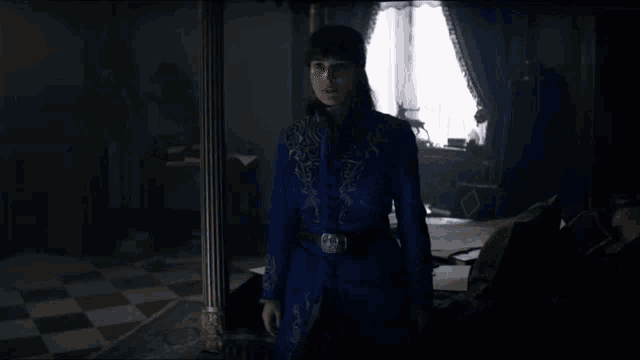 After all the craziness in King of Scars (where the ending pretty much brought back an old enemy), I was ready to plunge deep into the upcoming battles ahead. Ravka is in the midst of preparing for war against the Fjerdans. Not only that, but to the south, the country is also beset by the political machinations of the Shu Han. The book actually opens up with Makhi Kir-Taban, empress of the Shu Han, and her failed kill order on Nikolai. It's clear that politics and war are not the only problems the nations have to contend with; among the conflict within nations, there is a blight striking randomly throughout the lands, indiscriminately taking and leaving nothing in its wake. So not only is there a magical malady affecting the well-being of everyone in the Grishaverse world, but Ravka's got enemies everywhere trying to experiment on Grisha.
As a Grishaverse fan, this had everything I wanted in an epic YA fantasy. I got to see old characters again. I got to appreciate new characters that popped up within the tale's telling. My favorite thing about Bardugo's writing has always been her characters. Don't get me wrong, the world is beautiful, too, and who wouldn't want this kind of magic system? But yeah, the characters definitely do me in every time.
Like the Six of Crows duology, there is progression in the timeline of the Grishaverse. It shows that the world is constantly changing, flowing into its next words chapter by chapter. While magic still plays a prevalent part in the world, there's no denying that the world is also changing because of the technology being put in place. Nikolai himself has an entire department on research and development, and he's practically the only guy–non-Grisha may I add–who employs an army of Fabrikators and values them in the same way the other two classes of Grisha are valued. (Considering that Grisha are either sold into indentured slavery, used as experiments and/or tortured into drug-induced fugue states, Nikolai is THE BEST employer of Grisha.)
Ravka isn't the only country that seems to have progressed, however. There's the Shu Han and their kherguud program, a secret government facility that dehumanizes and powers up captured Grisha. There's Fjerda's rapid technological ascent (perhaps with the aid of parem as well as parem-induced Fabrikators). Even the Zemeni and the Kerch are not passive members of this massive world. Everyone wants something, including the one guy we all thought wouldn't exist anymore. Crazy, isn't it?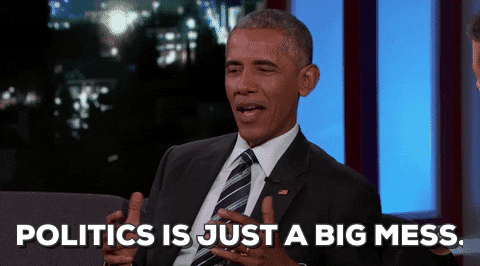 I did enjoy seeing everyone again–and believe you me, I definitely squeed when I saw cameos of characters (Are they cameos, though? Or, because they lasted a few more scenes…maybe just secondary characters?), as well as laughed and cried over familiar banter between two of my absolute favorite dark nerd boys (*coughDirtyhandsSturmhondcough*).
Still, as much as I enjoyed the characters and the story, I thought it may have been overkill to try to cram everything into the one book. I would have honestly read Nina's story even if she had her own duology. I know her Fjerdan plotline eventually leads up to Zoya's plotline, but a majority of her story took place so far removed from Ravka that it drove me a little nuts going back and forth between Ravka and Fjerda. It was like trying to choose your favorite kid, and ending up having a massive anxiety attack because one of your kids ends up with wings. Wait. I think the metaphor ran away with me there… In any case, while I appreciated the way this was kind of formatted like the Six of Crows duology, I really only wanted to focus on Zoya and Nikolai's story.
(Although, let's be honest, I would have been stoked if Genya had her own POV. I probably would have cried harder, especially with what happens halfway through the book, but it would have hurt so good. SO GOOD.)
Also, also, can I just say how much I've loved Zoya ever since Shadow and Bone? I've loved her despite her not-so-flattering portrayal in Alina's eyes through the original Grisha trilogy. Zoya's the type of character I always gravitate towards because of her unapologetic reaction to the way she talks to people. I think that's why she and Nikolai fit so much, and why their ship is constantly my favorite in the series, second only to Kanej (and BOY, let me tell you how much I love that there are still hints of that in RoW…). Zoya is hands down my bona fide Suli Queen. And can I also just say how much I freaking loved the way Nikolai solved his throne problem? I thought Kaz Brekker was the ultimate simp, but damn, Nikolai may have one-upped him when it comes to grand gestures (Okay…maybe they're neck and neck…)
I loved being invested in the Grishaverse, and was really sad that my journey in discovering this series is over. I know there may be more in the works (I mean, Bardugo left us with that ending in RoW and OMG I want more!), but I doubt this will happen any time soon. Still, I'm glad I was on a complete Bardugo spree all of 2021.
4 out of 5 cookies! With how much inward screaming I did throughout the book, this could have easily been 5 cookies good, but I was so in love with the Six of Crows duology that rating KoS and RoW in the same level just didn't feel right.
---
Have you read this book/series? What did you think?