Initial Thoughts
I was a little hesitant to continue reading this book, considering how the main character's potential love interest had no boundaries he wouldn't dare to cross. Every time there's a line that I would mentally draw for him, Cardan freaking steps over the line and hops, skips, and runs to the end. I had to roll my eyes a little bit, because this was Rhysand all over again. BUT…when all is said and done, I was sucker punched halfway through this book, and now I'm invested. So invested! I need the second book NOW.
---
THE CRUEL PRINCE
by Holly Black
Little, Brown, January 2018
YA fantasy, romance
Rated: 4 / 5 cookies
Jude was seven when her parents were murdered and she and her two sisters were stolen away to live in the treacherous High Court of Faerie. Ten years later, Jude wants nothing more than to belong there, despite her mortality. But many of the fey despise humans. Especially Prince Cardan, the youngest and wickedest son of the High King.

To win a place at the Court, she must defy him—and face the consequences.

As Jude becomes more deeply embroiled in palace intrigues and deceptions, she discovers her own capacity for trickery and bloodshed. But as betrayal threatens to drown the Courts of Faerie in violence, Jude will need to risk her life in a dangerous alliance to save her sisters, and Faerie itself.
So, I will admit I kind of dragged my feet reading this book, despite having an Owlcrate edition of this for the longest time. I had seen some good reviews of it, but I'd also read Tithe by Holly Black and wasn't a big fan of the story back when I tried it out. I remember liking Roiben (Rath Roiben Rye!!!!), sure, and Kaye was okay here and there, but the story didn't really grip me as much as I wish it did, and I haven't read a Holly Black book since. And this is coming from someone who is usually a big fan of most things fae.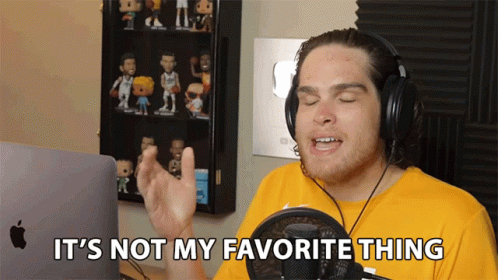 When I started reading The Cruel Prince, I wasn't exactly too wowed by it, either, and after the first few chapters, it still felt like a slog.
But then things changed when the fire nation attacked.
I mean, things heat up when Cardan came into view.
No, that's not right either. How in Elfhame did I actually start devouring this book?
It may have been Jude's crazy antics (it certainly wasn't Cardan's antics–on the first read he definitely came off as a jerk, and I wasn't having any of that already).
It may have been the mention of Roiben as the King of the Termites (which actually made me want to read Ironside because it deals with Roiben and Kaye's relationship).
It may have been the fact that Jude gives Cardan a beatdown in a fighting competition (oh, that was fun).
It may have been the instant Jude saw a different side to faerie–and Cardan–revealed to her after her trip as a spy (okay, so maybe I felt a little guilty about the Cardan hate from before…just a little).
Or it may have been all of the above.
The details seem blurry at this point, because once the story got going, it really got going. There was one thing I still couldn't really make heads or tails over, and that was the appeal of Cardan Greenbriar. I knew going in that the ship most people gravitated to when it came to Cruel Prince talk was Jude and Cardan. I've seen enough comparisons of this couple with Feyre and Rhysand that I figured, hey, maybe Cardan is like Rhys, and he's just as misunderstood as the High Lord of the Night Court.
But man, it's really difficult to like this Greenbriar prince, especially when he has very few lines he won't cross. Each chapter, I think, "Okay, maybe this time, THIS TIME Cardan will finally redeem himself. He'll do something really nice. Or awesome. Or, you know, something close to nice and/or awesome!" And then lo and behold…he doesn't. What does he do instead? He jumps, skips, hops over the line like it's a race and he's the winner. Somehow Jude finds the guy absolutely attractive. All the while he's also ripping wings off of faeries. If this doesn't send mixed signals to the readers…
Friggin' Cardan Greenbriar.
The Cruel Prince picks up soon after all the bullying and exposition. The plot revolves more around Jude's attempts to play the games of the Court of the High King. It delves into her need for acceptance into the realm of faerie. It also concerns her involvement in the politics of the Court of Elfhame, the highest power in the land. A lot of her troubles also link to Cardan and their love-hate relationship, and hot damn. Forget this being a Feyre-Rhysand comparison. I feel like it's more of a Nesta-Cassian type of relationship. And I cannot WAIT to see the explosion on this ship in the later books.
I enjoyed the rest of the book much more than I thought I would! I was surprised at the direction the ending went, but actually delighted that it went the way it did. It certainly leads to the speculation for the next book, and boy, did I start that as soon as I got myself a copy of it!
4 out of 5 cookies! The jury is still out on Cardan Greenbriar, but I am certainly NOT a Locke or Taryn stan, that's for sure.
---
Have you read this book? What did you think?