Initial Thoughts
So I probably enjoyed this much more than I thought I would, especially when I found out it was practically a vampire/werewolf book (which, when you put it THAT WAY, I'm not heavily opposed to). But it was a HIGH FANTASY ROMANCE. Other than Amanda Bouchet, I haven't read those in a while, and I will always give kudos to the ladies who dare to incorporate the romance into a high fantasy. That said, I will say there were certain parts in the book where I got taken away from the high fantasy aspect because of the modernized language used, so in that, I couldn't very well rate this a complete 5/5. For everything else (mostly Casteel), I am unashamedly trash about the series and will definitely continue from here.
---
FROM BLOOD AND ASH
by Jennifer L. Armentrout
Blue Box Press, March 2020
Fantasy, romance
Rated: 4 / 5 cookies
A Maiden…

Chosen from birth to usher in a new era, Poppy's life has never been her own. The life of the Maiden is solitary. Never to be touched. Never to be looked upon. Never to be spoken to. Never to experience pleasure. Waiting for the day of her Ascension, she would rather be with the guards, fighting back the evil that took her family, than preparing to be found worthy by the gods. But the choice has never been hers.

A Duty…

The entire kingdom's future rests on Poppy's shoulders, something she's not even quite sure she wants for herself. Because a Maiden has a heart. And a soul. And longing. And when Hawke, a golden-eyed guard honor bound to ensure her Ascension, enters her life, destiny and duty become tangled with desire and need. He incites her anger, makes her question everything she believes in, and tempts her with the forbidden.

A Kingdom…

Forsaken by the gods and feared by mortals, a fallen kingdom is rising once more, determined to take back what they believe is theirs through violence and vengeance. And as the shadow of those cursed draws closer, the line between what is forbidden and what is right becomes blurred. Poppy is not only on the verge of losing her heart and being found unworthy by the gods, but also her life when every blood-soaked thread that holds her world together begins to unravel.
I will admit this was definitely my first Armentrout book. I'd heard of the author as being a prolific romance writer, especially in the YA and adult denominations, but beyond that, I didn't know much else. So when I picked From Blood and Ash up, I had little expectations going into it, to the point where the only thing I'd heard about it was from a friend and how much she loved the series. What I gathered was that it was sort of like ACOTAR, and considering how much I loved the second book of Maas' series…well. How was I supposed to say no?
Oh, and the copious amount of Pinterest fanart piqued my interest, of course. One cannot just ignore golden-eyed TDHs with tendencies to get overprotective and obsessed with their feisty female fighting love interests…
I expected to at least like the fantasy setting, because it sounded pretty interesting, though I gathered most of the focus was probably the romance aspect and the character of Poppy and Hawke. What I did NOT expect was a fantasy book with vampires and werewolves. Not that I have anything against vampires and werewolves–I read enough urban fantasy to have positive opinions on both, but it was still an unexpected surprise knowing nothing about FBaA. And thankfully, there are some vampire tropes that didn't get carried over from previous vampire-related stories *coughsparklescough*.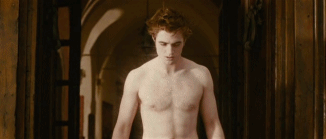 I really liked the banter from the very beginning. I'm also not opposed to flirty trash, so that rather steamy beginning already set the romance up for me in the book, and I was so for it! The flirting and romance do simmer down throughout the story, though, since a lot of things happen during the time Poppy was in the Count and Countess' court: namely, a lot of people start dying off, the Descenters (followers of the Dark One) are planning attacks at the Palace, and Poppy herself is dreading her upcoming Ascension.
It was kind of difficult to see the world through Poppy's eyes, especially because as the Maiden, she was really sheltered. My issue here is that while she's supposed to follow all these rules, she does anything but follow them. Even from the beginning, we see her sneaking into a brothel and the hijinks with Hawke immediately follows. She fights well with a sword and a knife even though she's not supposed to know how to protect herself. She cannot speak to anyone other than her guard or her Lady in Wait, or the Count and Countess (or were they duke and duchess? I forget already), and she yet still manages to despite her "misgivings" about speaking to people outside of who she's allowed. Poppy yearns for freedom, but it never really felt like she was imprisoned up until we see the abuse that she goes through with the Count and Lord Effwad (again, can't remember him, he's not important anyway). I'm also guessing we'll get more worldbuilding later, because other than the random bits of infodump, I'm not getting much sense of what's outside of the keeps.
It was a pretty addicting read with a number of spicy scenes, though occasionally, the fantasy world kind of feels anachronistic with modern terminology: I'm honestly not sure how Poppy even knows what "red flag" means, and every time Poppy uses the word "whatever" to try to dismiss an argument only made me cringe (it's not only the worst comeback ever, it really should never be used in any fantastical or historical setting, especially when there are so many more creative ways to tell someone to go fuck themselves–like actually saying "Go fuck yourself" or, you know "Craven eat you" or something more attuned to the world for worldbuilding's sake). It's pretty easy to tell that Armentrout definitely writes contemporary romances because of a lot of the dialogue.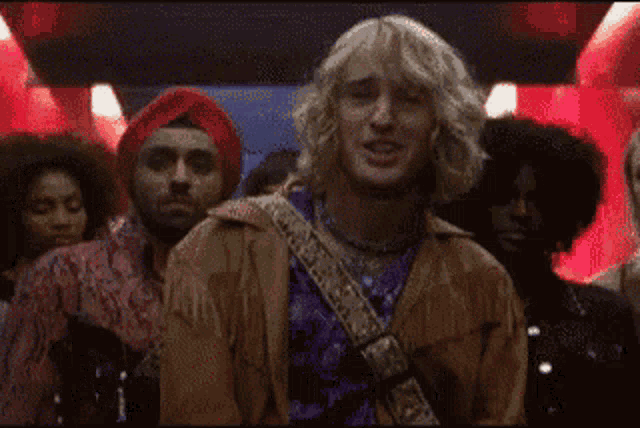 But other than those two quibbles, I was fairly entertained, I'm interested in seeing what is going to happen next. Though seriously, Hawke just needs to stop catching knives with his bare hands. It does have the tendency to rot Poppy's brain, and quite possibly mine. Also also also: you can't just call a guy The Dark One and not expect me to be intrigued by this Casteel Da'Neer. And believe you me, I approve.
4 out of 5 cookies! I definitely want more Poppy/Hawke banter. Just…she needs to lay off on the "whatever" responses a bit more. Plsthx.
---
Have you read this book? What did you think?