Initial Thoughts
I don't know what it was about this book, or maybe it was the dedication that had me intrigued or honestly, I was just in a mood for a fast YA read, but DAMN, OuaBH sucked me in like the Prince of Heart's killer kisses. This was my first Stephanie Garber book, which means I haven't read Caraval, which means all these characters are new to me, but DAMN, Jacks reminds me of Cardan and Luc (from Addie Larue) and I was already sold. The only thing that did drive me a little nuts was Evangeline herself. I feel like she's a smart and tough cookie, but she often comes up with the wrong assumptions, and while I chalk that up to extreme naivety, I was hoping there'd be MORE to her character than stumbling into one bad decision after another. We'll see in the next book which HOPEFULLY ENDS THIS, because that cliffhanger at the end of the book is NOT OKAY.
---
ONCE UPON A BROKEN HEART
by Stephanie Garber
Flatiron Books, September 2021
YA fantasy, romance
Rated: 4 / 5 cookies
How far would you go for happily ever after?

For as long as she can remember, Evangeline Fox has believed in true love and happy endings… until she learns that the love of her life will marry another.

Desperate to stop the wedding and to heal her wounded heart, Evangeline strikes a deal with the charismatic but wicked Prince of Hearts. In exchange for his help, he asks for three kisses, to be given at the time and place of his choosing.

But after Evangeline's first promised kiss, she learns that bargaining with an immortal is a dangerous game—and that the Prince of Hearts wants far more from her than she'd pledged. He has plans for Evangeline, plans that will either end in the greatest happily ever after or the most exquisite tragedy…
So I've had a copy of Caraval in forever and still haven't read it yet. But admittedly, I'd found this book at a local Target and loved the title so much that I bought a copy (and then loved the book quite a bit that I ended up buying ANOTHER copy from B&N), then proceeded to read it some days after. I don't know if this was a good or bad thing in terms of knowing Jacks' character, because he and a few of the characters in OuaBH were definitely prominent in the Caraval series. And from what I've seen, Jacks is…even more Jacks-ish in the later books?
But in any case, I think OuaBH had two things going for it from the getgo: the fast-paced, already in-the-action beginning, and the dedication.
That dedication alone launched an entire conversation with some of my 8th grade voldies, as well as conversations with two other friends who've talked books with me recently. That dedication launched ships in my imagination. That dedication already hinted at the bumble-effery the main character was going to get herself into.
And then, of course, she falls in love and proceeds to make every mistake that results in having her heart broken.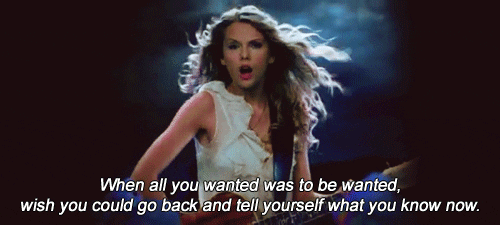 I did love the fact that the book started strong. Evangeline seeks out the Fated Prince of Hearts immediately, setting off a chain of events that result in her finding Jacks, making a deal with him, regretting that deal because it leads to some fatal mistakes, trying to fix things, thereby cursing herself and her sister in the process. And this is just from the first few chapters of the story. Imagine what the next several chapters are gonna wind up being…
And then, of course, there's Jacks.
He looked like a bad decision some unfortunate person was about to make.
You, Evangeline. You're the problem. It's YOU.
I feel like I've come off a succession of books (and TV shows) where morally gray characters are EVERYTHING. It's like the YA authors found a formula and just ran with it, and I am all for this, to be honest. Jacks is just another character in the long line of morally gray characters–except he's actually very up front about it. First thing he does is ridicule Evangeline. Every successive thing he does is be mean to his "Little Fox." And I mean, come ON, the nickname! And yet, Evangeline can't seem to help but be the figurative worm to his literal apple. I don't blame her, I think Jacks is absolutely GREAT as a character and possible main Love Interest. Yes, I've capitalized LI because if this is not endgame, I RIOT.
But let me talk a bit about Evangeline Fox.
At first the idea of her being an idealist AND someone who yearns for the Happily Ever After rankled me. But then I started to forgive her for her naivete and copious amounts of mistakes, because, well, that's the whole point of the book, isn't it? That the character suffered such a sting in her broken heart that she's bound to make a fool of herself with the numerous bad decisions she's making. And yet, eventually, all the mistakes start to add up, and Evangeline gets wiser by the by. I can't say I adore her by the end of this book, but then again, there were much bigger things to think about after that cliffhanger ending that Evangeline's character growth could probably wait until the next book.
And oh boy. Let me tell yah, that ending was a doozy.
For the most part, I enjoyed the story. I lived for the banter between Eva and Jacks, and I actually liked the pacing of the story. While a number of the characters probably existed in the Caraval series, I didn't feel like I actually needed to read the previous series to get invested in Eva's story, or to even like this bad boy Prince of Hearts. I could also get into this whole thing with Apollo (FUCK APOLLO), but I feel like blind rage just comes up when I see his name right now. (Mostly because I'm agonizingly waiting for the third book to come out and hoping many things before I RIOT).
4 out of 5 cookies! Like The Cruel Prince, I felt resentful that this story would have to be continued in the second book, but then I am also conflicted with the fact that I want more of Jacks and Eva banter. Heck, I'll even take some Chaos shenanigans, too…
---
I do feel like a food and fandom idea is coming because of this book, and Jack's love of apples…