Initial Thoughts
Alert alert alert: Get ready for a lot of emotional hand-wringing and overall screaming on my part. It's been weeks since I've finished The Ballad of Never After and I am still not over it.
SPOILER ALERT: Also this. As TBoNA is the sequel to Once Upon a Broken Heart, prepare for spoilers.
What the ACTUAL LITERAL EFF did I just read with that ending, because the tears from all that heartbreak isn't stopping anytime soon.
Can I just say how much I loved this book more than the first one?
Can I just say how much I appreciated Evangeline's evolution from naïve idealist to someone who knew exactly what she wanted and still found that some of her ideas about love and heartbreak are still applicable to her situation despite her slightly jaded views?
Can I just say how much I LOVE LOVE LOVE all the Jacks-Evangeline interactions, even the painful ones? ESPECIALLY THE HOLLOW SCENES IYKYK.
Can I just say how much I love that there's a Jacks POV chapter included in this book? (Which you can bet I am reading right now to stem the inner-mind screaming I have been doing for the past 10 minutes typing up what should have been a quick review).
CAN I JUST SAY HOW MUCH I FUCKING HATE APOLLO?! LIKE I CANNOT EVEN TELL YOU HOW MUCH BECAUSE THAT EPILOGUE HAS ME FOAMING AT THE MOUTH AND PLEASE JACKS FIX THIIIIIIIIIIIS.
I am saying all of this and more. And wtf I have to wait for the third book to come out NEXT YEAR STILL?!
I do not know how I'm getting past this book now.
---
THE BALLAD OF NEVER AFTER
by Stephanie Garber
Flatiron Books, September 2022
YA fantasy, romance
Rated: 5 / 5 cookies
Not every love is meant to be.

After Jacks, the Prince of Hearts, betrays her, Evangeline Fox swears she'll never trust him again. Now that she's discovered her own magic, Evangeline believes she can use it to restore the chance at happily ever after that Jacks stole away.

But when a new terrifying curse is revealed, Evangeline finds herself entering into a tenuous partnership with the Prince of Hearts again. Only this time, the rules have changed. Jacks isn't the only force Evangeline needs to be wary of. In fact, he might be the only one she can trust, despite her desire to despise him.

Instead of a love spell wreaking havoc on Evangeline's life, a murderous spell has been cast. To break it, Evangeline and Jacks will have to do battle with old friends, new foes, and a magic that plays with heads and hearts. Evangeline has always trusted her heart, but this time she's not sure she can.
So there's second book syndrome which makes me remember how much I hate having to read books in series only to be disappointed by the sequel, because my gawd, what are the characters doing, really (I'm talking about YOU, Divergent and Legend series…). But THEN there are also authors who've managed to pull their shit together to write EXCELLENT sequels that by far surpassed their punchy first books (Catching Fire, Thunderhead, A Court of Mist and Fury, A Gathering of Shadows, The Wicked King–okay, so I guess I've definitely read more second books I've loved than ones I didn't so much…). The Ballad of Never After thankfully falls in the latter category, and I loved it even more than its predecessor, despite some of the tropes that literally make me go screaming with horror because I COULD NEVER.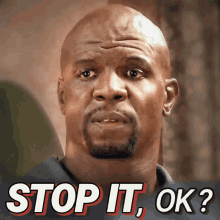 First of all, let me talk about how deliciously hyperbolic this entire book is. It's been the same way in OUaBH, but I will admit I paid much more attention in TBoNA because of how much the curses and the fairy tales of the Magnificent North played into Evangeline's story. But I suppose hyperbole runs smoothly in the fantasy genre, because I'm fairly certain if Evangeline's inner thought process was in a contemporary fiction book, I'd roll my eyes for her dramatics.
He held her like a secret, pulling her close to his pounding heart. She remembered her vow not to let him touch her. But if she pulled away, she felt as if she might break into a thousand tears.
I mean, drama much, right? But holy hell, it's also super effective. And I will stand by these quotes until the day I die.
Second, let me talk about Evangeline. As I've said in the previous review of OUaBH, I've come to understand Eva's naïve views on love as something connected to her experiences of love and the stories she'd gotten from her mother. This meant that I forgave her many foolish decisions in the first book. I was a bit less patient with her in this book, however, she doesn't stay in a constant state of naivety. Her ideas about love start to change, and instead of someone who has insistently tried to live her life through her antiquated ideas, she starts to rework her goals to match her state of mind.
She used to think love was like a house. Once it was built, a person got to live in it forever. But now she wondered if love was more like a war with new foes constantly appearing and battles creeping up. Winning at love was less about succeeding in a battle and more about continuing to fight, to choose the person you loved as the one you were willing to die for, over and over.
There is definitely no denying that a change comes over Evangeline, and that, my dears, is one hell of a character growth arc. Kudos, Stephanie Garber, for writing Eva out of my shitlist.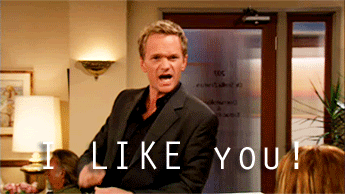 And thirdly, let me be clear, this entire book had so much more Jacks in the pages that it's no wonder I loved it so much.
Because oh my giddy heart, this boy GOT LINES.
So. Many. Lines. Lines that made me laugh. Lines that made me swoon. Lines that made me question my morality a bit. Lines that made me snicker and then grin and then turn my brain into a constant state of mush. Lines that made me fucken cry.
IF YOU KNOW YOU KNOW.
I could talk about the other events happening in this book, including Chaos being chaotic, the scavenger hunt for the Valory Arch stones, Lala's shenanigans, and the new Hunter's Curse that falls on Eva. All of these subplots eventually merge into an overarching story, but I will say if this book had been titled The Ballad of the Archer and the Fox, I'd have eaten it up as well.
Because, let's be honest, the entire story–and I'm hoping it stops at a trilogy–is about Jacks and Evangeline. I mean, IF YOU HADN'T ALREADY PICKED UP on the hints of Eva's being the actual "Fox" to Jacks' mostly Archer tendencies, well.
And boy. I lived for their banter. But mostly I lived for those small moments they both had, when the realization that there's more happening between them is so palpable, you can cut the tension with a literal knife.
And it struck her how intimate words could be, how they could be spoken only once, for only one person, and they would never be heard again, they would disappear like a moment, gone almost as soon as you realized they were there.
I thoroughly enjoyed Jacks trussing up Eva and annoying her in OUaBH, but he absolutely incites the best emotions from her in TBoNA. To the point where her letter warning about Jacks changes its tune halfway into the book.
It is ridiculous how many times I've squeed because of Jacks and Evangeline.
So if this isn't endgame, Stephanie Garber, I am going to absolutely scream.
Like I did when I read that absolutely devastating cliffhanger cliffhanger ending. (Yes, I repeated the word FOR A REASON).
Happy endings can be caught, but they are difficult to hold on to. They are dreams that want to escape the night. They are treasure with wings. They are wild, feral, reckless things that need to be constantly chased, or they will certainly run away.
5 out of 5 cookies! Now please, Stephanie Garber, PLEASE fix what you broke. I don't think my already jaded heart could take it if this trilogy actually doesn't end in happily ever after.
---