Initial Thoughts
So SCANDALOUS. I definitely had to change the time of the day listening to this audiobook, because I was sure as hell not gonna read it at night with the thoughts of walls moving. Even my claustrophobia would object!
This book was strange and weird and altogether great fun to listen to. I liked the really vivid imagery, and it was definitely a Gothic-type book in all its glory. I'm just not sure I can get behind the romance or the characters, though.
---
MEXICAN GOTHIC
by Silvia Moreno-Garcia
Del Rey, June 2020
Historical fiction, gothic, horror
Rated: 4 / 5 cookies
After receiving a frantic letter from her newly-wed cousin begging for someone to save her from a mysterious doom, Noemí Taboada heads to High Place, a distant house in the Mexican countryside. She's not sure what she will find—her cousin's husband, a handsome Englishman, is a stranger, and Noemí knows little about the region.

Noemí is also an unlikely rescuer: She's a glamorous debutante, and her chic gowns and perfect red lipstick are more suited for cocktail parties than amateur sleuthing. But she's also tough and smart, with an indomitable will, and she is not afraid: Not of her cousin's new husband, who is both menacing and alluring; not of his father, the ancient patriarch who seems to be fascinated by Noemí; and not even of the house itself, which begins to invade Noemí's dreams with visions of blood and doom.

Her only ally in this inhospitable abode is the family's youngest son. Shy and gentle, he seems to want to help Noemí, but might also be hiding dark knowledge of his family's past. For there are many secrets behind the walls of High Place. The family's once colossal wealth and faded mining empire kept them from prying eyes, but as Noemí digs deeper she unearths stories of violence and madness.

And Noemí, mesmerized by the terrifying yet seductive world of High Place, may soon find it impossible to ever leave this enigmatic house behind.
As some of my friends would tell you, I'm not one for Gothic fiction most of the time. I'm certainly not one for horror either. But this book had me so intrigued when I was browsing audiobooks from my library that I just had to borrow it and start listening. I mean, it was Gothic fiction, sure, but taking place in Mexico in the 1950s? That was already something I wanted to listen to.
And then it brought on all my memories about Gothic fiction (mostly Jane Eyre and Rebecca), except this time, the main character is a flirty, but not altogether vapid, Mexican debutante, and the book's Mr. Rochester is kind of skeevy. Actually, all the Doyles–save one–seem really sus in the beginning of this book, so I wouldn't have been surprised if there'd been that one wife in the closet. Maybe several wives, considering High Place seems to be very Bluebeard-esque in nature.
Boy, I was not let down.
Like my usual antics, I went into this book blind, knowing only the bare minimum of the story. I based it off of the beautiful cover, and figured, "Hey, it's probably Mexican Jane Eyre, might be cool, I suppose." But then I started actually listening to this story, and I had to literally stop what I was doing at the time (I think I was baking) just to rewind and replay the audio again. I had stopped a few more times, then began texting my friend because I was so confused.
Me: So, uh, does Mexican Gothic have a magical component here? Because I'm getting "Mr. Rochester and his family are vampire-werewolf" vibes and it's NOT OKAY.

Friend: Lmao, yes and no.

Me: …wait, I amend my predictions. Vampire-werewolf-alchemists because of that ouroboros shit! Also, TOTALLY CALLING THE MOLD as the bad guy, btw. What else is making these people hallucinate!
I threw every guess into this kitchen sink I was bound to be right about a few things. And boy oh boy, did they hallucinate. It got to the point where even Neomi–dear, sweet, un-innocent and rebellious Neomi–starts getting weird dreams, until she realizes they aren't dreams but hallucinations. And to top that off, she's getting weird wet dreams over her cousin's handsome, creep-tastic husband.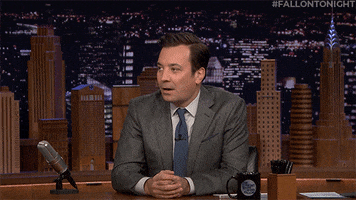 Let's not get started on the copious amount of shroom-talk. And I'm actually talking about mushrooms. That shroom talk was definitely going to start going somewhere, and sure enough, it did. Francis–apparently the only Doyle who's a decent human being–talked about mushrooms way too many times in the beginning of the book that foreshadowing has become easy to see.
Let's also not get started on the dead sister-wives, the racist misogyny, and the mistreated, but also dead, miners. Let's not talk about the pervy hundreds-year-old uncle/grandpa/brother/…dad-thing and his relations with Mexican and white women who are apparently "compatible" with his Caucasian madness.
There was definitely a lot to unpack. And I only just skimmed the surface.
Needless to say, I enjoyed the wild ride, despite my misgivings about the slow-ness of the story and the rather blase way Neomi was treating everything and everyone while getting settled in High Place. I wasn't a fan of Neomi herself. I felt like she tried to be difficult every single time for the sake of being difficult. (In retrospect, knowing what I know now of High Place, I would have definitely understood). I liked Neomi and Catalina, and occasionally, I thought Francis was such an adorable nerd.
All the same, it'd be a lie if I didn't say that I stayed rooted to my listening experience because of the crazy Mr. Virgil Doyle and his even more disturbing crazy father, Howard.
But seriously, I can't look at mushrooms the same way again. Also, I'm now so totally grossed out by mold on walls–even more so than I had been before. Honestly, this book.
4 out of 5 cookies! I think I docked a point because I did get rather bored listening to the back stories of the miners, despite the importance of it in the book.
Also. I totally just got the play on words of High Place. I see what you did there, Moreno-Garcia. Well. Played.
---
Have you read this book? What did you think?